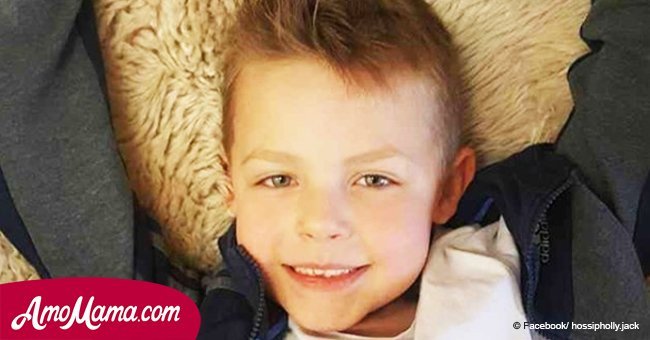 A little boy sustains terrible injuries after being bullied at school
Disturbing photos of a little boy show bullying is a real problem.
Providr reported that seven-year-old Jake was a victim of a huge problem plaguing almost every school.
According to the National Center for Educational Statistics, more than one out of every five students report being bullied proving the fact that bullying is a huge issue.
Bullying appears different forms, none of which are safe but only cause harm to the victim.
A seven-year-old boy named Jak has been one such victim. He was a target of brutal physical torment that landed him in the hospital.
His mother, Elaine, decided to share his story with the world. She took to social media to reveal the disturbing aftermath of the latest attack in pursuit of justice for her son and to stand up to bullies everywhere.
The distraught mother revealed that her son was bullied by one child in particular for an entire term. He was subjected to being whipped with skipping ropes, stabbed with a pencil, scratched, punched, called names, and hit around the face with a tennis racket.
The bully even forced a few friends of his to jump on his head. But what forced Elaine to seek justice was the most recent incident.
The bully repeatedly hit Jak and then pushed him. The poor boy hit his head on a metal pole and ended with a large lump that continued to swell.
Elaine then took him to the hospital where the doctors told her that Jak had only suffered a concussion, despite the lump starting to leak pus and causing him unbearable pain.
The little boy had to undergo surgery to drain a blood clot and even had to have electric vacuum drain inserted.
The mother went to the Telford Police Station to complain but was told that nothing could be done since the boys were under ten years old.
She has also claimed that her son's school did nothing to solve the issue. She took to Facebook to express her disappointment. She said the bully did not receive any punishment though Jak ended being in the hospital for six days.
While the victim was subjected to antibiotics, painkillers, and even morphine to deal with pain, the bully faced no consequences for his actions.
Elaine then created a page on Facebook called Justice for Jak which has already amassed over 206,000 likes and followers. People have offered donations for the little boy from around the world.
The mother updated Jak's followers on his condition. The latest update is that the little boy's hair will not grow back and his scarring will last forever.
She believes in standing up to the bullies. She hopes there is a change that can be brought out by teaching the children to be kind and to speak up.
Please fill in your e-mail so we can share with you our top stories!