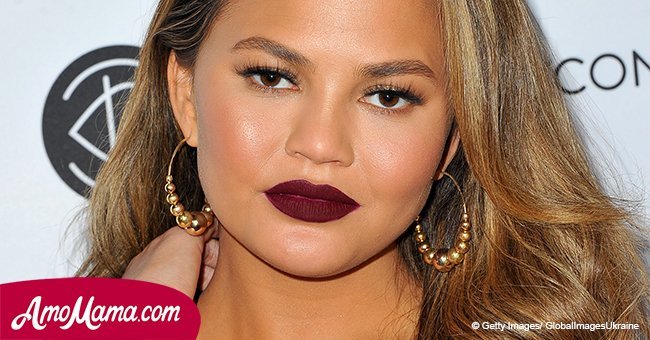 Chrissy Teigen shares a photo with her 1-year-old daughter while spending family time together
What do you do when you are bored on a Wednesday evening? You commission your cute 'assistant' to help you bake cornflake marshmallow and fruity pebble crunch cookies while you bond. As Daily Mail reports, Chrissy Teigen – who loves baking – posted a photo of her and daughter Luna baking and having the time of their lives as a family.
The 32-year-old mother of one made the cookies for her stylist Monica Rose and hairstylist Tracey Cunningham using a recipe from one of Christina Tosi's cookbooks. This baking episode came two days after a tweet from Teigen lamenting of the 40lbs she has gained during her pregnancy with baby number 2, 'and 'not one ounce went to my butt.'
While mommy and daughter were bonding over cookies, Teigen's husband John Legend was in the Philippines on Wednesday performing at Araneta Coliseum in Quezon City before his next concert in Thailand. Have they chosen a name for their second born yet? Well, since the All of Me singer selected their firstborn's name, it's Teigen's turn to decide and she told People Magazine that they are taking the music route as usual.
'We love going the music route. Maybe we'll have a little baby Todd Smith, I don't know...We go back and forth on everything.'
We can't wait to hear the name the couple settles for. What name would you suggest for their unborn son? Tell us in comments.
Please fill in your e-mail so we can share with you our top stories!