Catherine Zeta-Jones rocks a tiny bikini, revealing how youthful her body looks at 48
Catherine Zeta-Jones has been having a great time at the Dominican Republic, sharing a glimpse of her quick getaway with fans on social media. 
Last Wednesday, the actress took to Instagram to share a picturesque photo of her stay at the Carribbean town of Punta Cana. 
Catherine, 48, donned a little striped bikini as she stared at the horizon from her hotel balcony. She simply captioned the post with 'Morning.'. 
The image isn't the only one the actress has shared with her followers however, as she shared beautiful snapshots of the island which is known for its 32 kilometer stretch of beaches and luxurious private hotels. 
In another photo, Zeta-Jones could be seen laying on the sand, her eyes shielded from the sun by a pair of tinted sunglasses.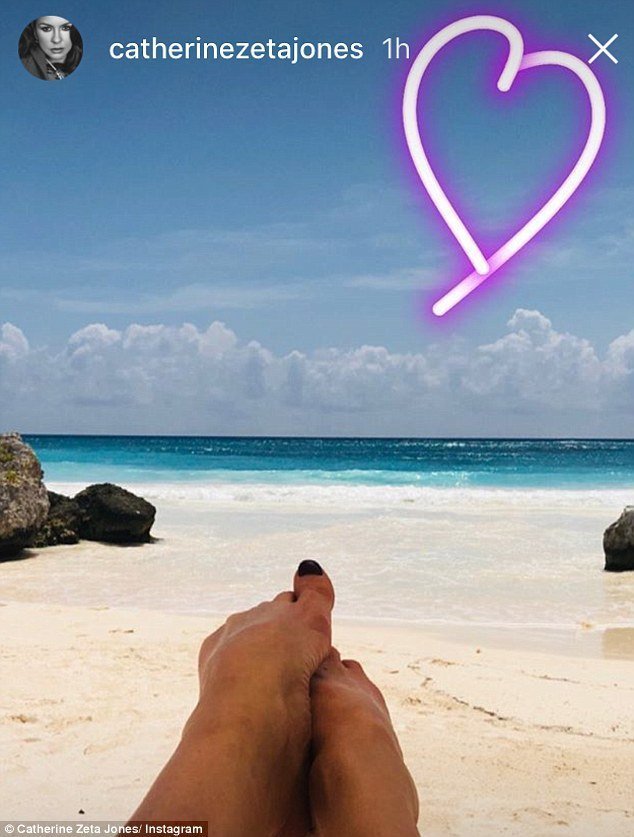 Blown away by the beauty of the Carribbean shoreline, the renowned actress also took photos of the coastline, including one with a glimpse of her feet as she relaxed on the beach. 
Her getaway comes after she reminisced about older times as she and her husband Michael Douglas, 73, and their two children Carys and Dylan, recreated a photo taken over a decade ago. 
"As time goes by! Outside our cottage in Canada."
The photos were taken at a property which belonged to the couple in the Laurentian Mountains in Quebec. The couple purchased it for 1.2 million pounds in 2005.