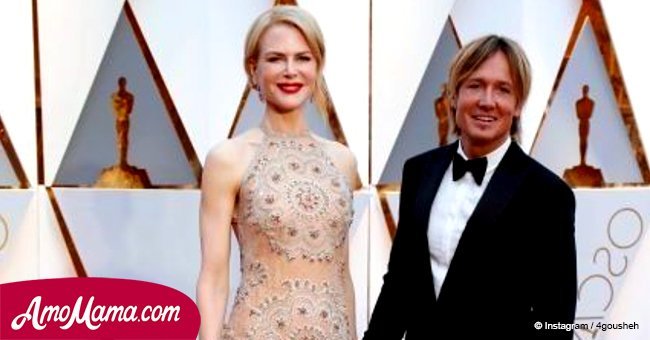 Are Nicole Kidman and Keith Urban heading for divorce? They have always looked so happy

They have always been one of the power couples in Hollywood.
As reported in an article published by Meaww, an insider has revealed the crumbling relationship between actress Nicole Kidman and country singer Keith Urban.
Urban and Kidman had tied the knot almost 12 years ago and have had tried many methods to safeguard their marriage, according to the anonymous source.
The couple has attended numerous marriage counseling sessions and has experienced great difficulty to continue with their marriage. Counseling was considered to be one of the last strings that kept the couple bonded.
The relationship between Urban and Kidman has been deteriorated on account of Urban's addiction problem and Kidman's jealousy over the rumors and reports surrounding Urban's infidelity.
An insider to In Touch Weekly revealed that Kidman and Urban had opted for an emergency stay at a counseling retreat to find out if they still had the strength to try and mend their marriage.
Their days at the retreat were immensely stressful and drained them emotionally. According to the insider, the couple has been putting the mask of normalcy in public while the reality is far from normal.
Urban improvised and planned for couple's trip to Vermont. Kidman was not in favor of the marriage boot camp. When the country singer gave her an ultimatum, the couple had a fight resulting in Urban walking out of their Nashville residence.
Eventually, Kidman agreed to go to the counseling camp where the couple discussed the issues in their marriage including intimacy and also went over the root cause of their suffering.
In 2016, Urban had admitted to being addicted to drugs. He revealed to Rolling Stones that he had relapsed after he and Kidman had tied the knot.
Kidman struggled to trust Urban's loyalty to their marriage since photos of Keith surfaced with country singer Kelsa Ballerini on his bus tour in 2015.
Suspicion on the couple's frail marriage went on the rise after the duo had put up their Tennessee home up on the market.
Please fill in your e-mail so we can share with you our top stories!