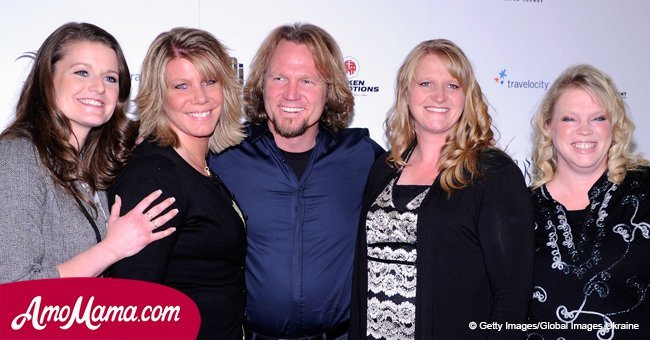 'Sister Wives' star attends gay bar for the first time with daughter and her girlfriend
The reality stars visited a gay bar for the first time and opened up about their experience in an exclusive clip.
Meri Brown, the star of Sister Wives, visit the Seattle-based gay bar, Unicorn, along with her 22-year-old daughter, Mariah, who came out as a lesbian a year ago.
According to People, the mother-daughter pair is taking their relationship bonding to the next level by sharing the special experience of walking into a gay bar for the first time.
"I've always wanted to share special experiences with my daughter, and for the first time going to a gay bar, I guess this is our experience," the source quoted Meri as revealing in an interview.
The 47-year-old also added that the experience was a 'little bit awkward' for her and she definitely felt like she was taken out of her territory.
She also revealed how she felt too old to be entering the bar because she realized not many daughters tag their mothers along with them into a bar.
Mariah opened up about her sexuality on Thanksgiving 2016, when came out to her biological mother, Meri, her father, Kody, as well as her mother through polygamy - Janelle, Christine, and Robyn.
Meri revealed how that experience had been for her. She disclosed that she initially felt like a failure for not being able to identify that about her daughter.
She further told that she also felt like a failure as a person and a human being for struggling to accept Mariah's big announcement.
Currently, Meri is more than happy for her daughter, the source suggested, and she is glad to have seen a certain 'peace and calm' in Mariah after coming out. She hadn't seen this quality in her a few years prior to her revelation, the proud mother revealed.
The special moment shared by the reality stars, Meri and Mariah, is seen in an exclusive clip released from the TLC series.
Please fill in your e-mail so we can share with you our top stories!