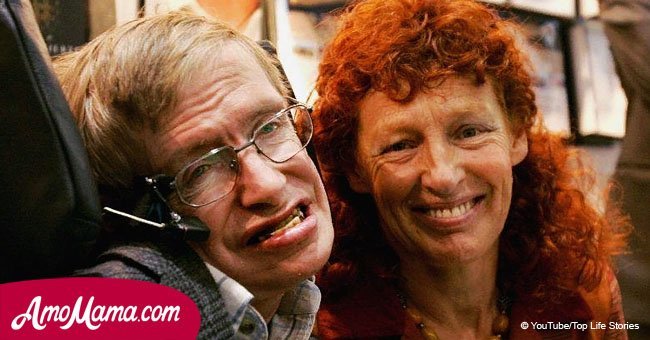 Stephen Hawking's former wife accused of forcing him to wet himself, leaving him in the sun

He was one of those personalities who revolutionized and reinvented the world.
Unfortunately, Stephen Hawking died on March 14, 2018, at the age of 76.
As reported by Inquisitr, despite having a rare early-onset slow-progressing form of motor neurone disease, Hawking never lost his will to live.
The famed scientist, who was paralyzed over the decades, had a controversial relationship with Elaine Mason, his ex-wife.
Mason was accused of physically and emotionally abusing Hawking. There's also a rumor that she only married him for his money.
According to Hawking's daughter, Mason forced her father to wet himself, and leaving him alone in a garden under the sun that gradually left him to suffer heat stroke.
The daughter also accused Mason of fracturing her father's wrist by slamming his wrist into his wheelchair.
Though these incidents led the police to conduct several investigations, Mason was never charged with any crimes against Hawking, Inquisitr reported.
Hawking was married to his first wife, Jane Wilde, on July 14, 1965. They shared three children, Robert, Lucy, and Timothy.
By the 1980s, Hawking's marriage to Wilde had been strained and he had a grown close to one of his nurses, Mason.
Hawking told Wilde that he was leaving her for Mason and he eventually left his family in February 1990.
He tied the knot with his nurse in September 1995 after his divorce with Wilde was finalized.
Hawking once said that it's wonderful marrying the woman he loves.
Wilde published a book, Music to Move the Stars, in 1999 that described her marriage to Hawking and its breakdown.
In the early 2000s, Hawking's family became worried that he was being abused by his second wife.
Mason had a dominating personality, and she was considered to be a bully, Inquisitr reported.
Hawking and Mason divorced in 2006 and the scientist resumed closer relationships with his first family. He died peacefully at his home in Cambridge, England.
Please fill in your e-mail so we can share with you our top stories!