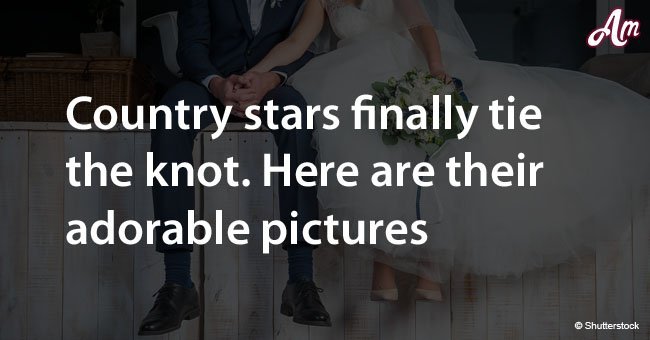 Country music couple ties the knot in Nashville following a two-year courtship, reveals photos
The wedding day is a very special and important occasion, not only for the bride, who is usually the center of attention, but also the groom.
After all, marriage represents the union of two hearts, the sharing of a love that promises to be unconditional. Maren Morris and Ryan Hurd, who met in 2013, know that very well.
The two started hanging out as friends and their relationship brewed for about three years until they started dating. On March 24, 2018, they finally tied the knot, as reported by Rare Country.
Their wedding was on Saturday, but they only shared a glimpse of the ceremony yesterday. The famous couple took to Instagram to show their fans and followers how much they loved each other.
Morris posted a photo of herself kissing her husband, who dodged tradition and wore a blue tuxedo with brown shoes, opposed to the usual black and white ensemble.
According to the source, under the photo, she wrote 'my last turn home,' an allusion to the song that they wrote together, which goes by the same name, and that was recorded by Tim McGraw.
Hurd followed his wife's example and shared a photo of himself kissing her as she stood in her unique and short wedding dress. Instead of writing something profound or romantic, Hurd only added the date of the ceremony.
As reported by Rare Country, among the guest list was Cassadee Pope, who showed up with Nashville's actor Sam Palladio. She confessed that seeing her good friends get married filled her heart with happiness.
But she wasn't the only star that attended the wedding. Lucie Silvas also took the opportunity to wish the joyful couple all the luck in the world, and that the immense love they shared could be seen irradiating from them.
Please fill in your e-mail so we can share with you our top stories!