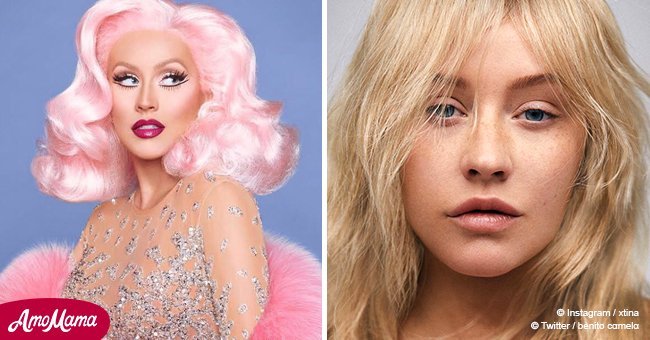 Christina Aguilera looks absolutely unrecognizable after she poses completely bare-faced
The famous elaborate singer completely changed her look for her new shoot and upcoming album.
Christina Aguilera took a 360-degree turn as she posed bare-faced for her recent photoshoot for a well-known magazine.
People pointed out that Aguilera had always been over-the-top when it comes to the themes of her music videos and shoots.
Ever since then, she always preferred to wear colorful wigs and elaborate makeup.
Although, the 37-year-old decided to expose her true and natural beauty to the world, showing her freckles and her youthful and bare face to the world.
The mother-of-two is on the cover of Paper Magazine's latest issue where she posed in front of the lenses sans the cosmetic products she usually wears.
The singer, who is now working on her new album, showed off her blue eyes and bare skin, which is something she said was freeing at this point in her life.
"I've always been someone that obviously loves to experiment, loves theatrics, loves to create a storyline and play a character in a video or through stage," she said to Paper.
She went on to explain that she will always be a performer by nature but she is currently at a certain place, both musically and in her life, where she has found it liberating to strip down and just appreciate herself and her raw beauty.
Even though most of the shots taken of Aguilera were bare-faced, some of the photos also had her in over-the-top looks.
It's safe to say that the singer still hasn't fully drifted away from her old ways.
Aguilera still loves the theatrical aesthetic. She always has. In fact, she once asked her hairstylist's permission to borrow one of her wigs so she could wear it in bed.
Aguilera first stepped out in public wearing only minimalistic makeup during the American Music Awards in November 2017.
Please fill in your e-mail so we can share with you our top stories!