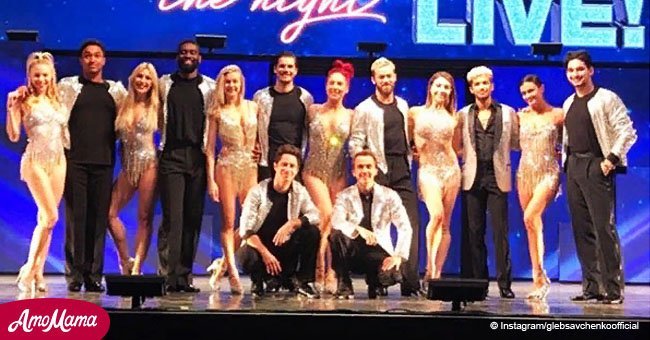 Favorite 'DWTS' star reveals his return and role on season 26

Many producers of reality competition TV shows know that a good mix of new and old faces is the perfect way to keep the audience happy.
Dancing with the Stars is no different and, to keep things fresh, all members of its 26th season will be athletes. They cannot forget their all-time audience, though, so they must include some fan-favorites.
According to Entertainment Daily, they did it. Gleb Savchenko, a regular on the show, confirmed during an interview that he will be part of the upcoming edition of the show that is set to start in April.
When asked, he admitted that he didn't know who he will be dancing with because he has been too busy with his own dancing-related activities.
He revealed that he would like his partner to be youthful, energetic, and ready to win. Savchenko pointed out he would like to get someone who has done something related to music, like a figure skater.
Even though he knows that the personality is important in such a competition, he confessed that a person who is capable of 'doing stuff' is more important for him.
'It's not just like, I'm working with someone great, but she's 65 years old and can barely do anything. So yeah, [I want] someone who is really good.'
Gleb Savchenko, Entertainment Daily, March 26, 2018.
He added that the season will be over in no time as they will have three weeks of rehearsals, four weeks of the shows and, in each week, two couples will go home.
Savchenko has been in the competition four times so far. While his performances have been pretty good, he has not reached good positions yet. The first time he joined the show (season 16), he danced next to Lisa Vanderpump.
They ended up in the 10th position. After taking a break from DWTS, he went back for its seasons 23, 24, and 25. The 23th was the best one he has ever competed as his partner was Jana Kramer and they ended up in the 4th position.
Please fill in your e-mail so we can share with you our top stories!