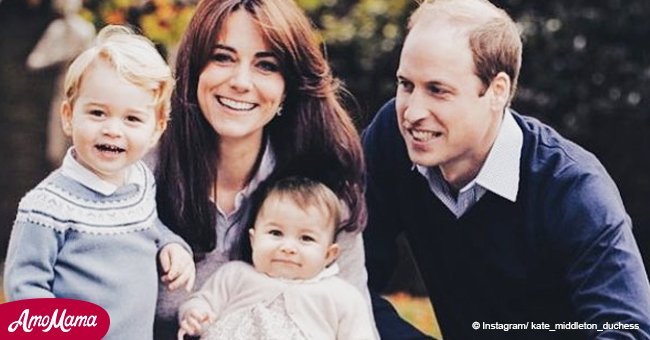 The Duchess of Cambridge's due date is finally announced. It's very, very soon

Finally, unnamed sources close to this beloved royal couple have revealed the date Kate and Wiliam's third child is going to be born. He or she will share the birthday of two major British personalities.
According to All Cute All The Time, on March 6, 2018, inside sources revealed the date when the Duke and Duchess of Cambridge's third child will arrive. 36-year-old Kate Middleton's due date will be April 23rd.
The intense media attention around Middleton's pregnancy just grew after this piece of news, for the expected date had been kept a secret for months. Now, the royal watchers can count the days until the baby is finally born.
The event will also serve as a relief for the fans of the British royal family in their anxious waiting for Prince Harry and Meghan Markle's wedding, set for May 19.
As it has been pointed out, April 23 is an important British holiday, St. George Day. The Duke and Duchess' first born is named George, and despite the name wasn't actually given after the saint, it is a curious detail to share with his upcoming sibling.
35-year-old Prince William and his wife appear to be very well prepared for welcoming another little member to their nuclear family, confident as they are navigating the familiar waters of royalty life and accustomed to their responsibilities.
Notwithstanding this, Middleton's has shared that William seems to be 'in denial' about expecting a third child. This claim rose a little concern about how prepared the prince is to father three babies under the age of five.
But this is most likely just William's natural anxiety about parenting, and we are sure that everything is going to turn out delightfully, and the world is just going to fall in love with their latest baby.
As a curiosity, the baby is going to be born under another positive sign, as April 23 is the day the most celebrated English author, William Shakespeare, was born in 1564.
Please fill in your e-mail so we can share with you our top stories!