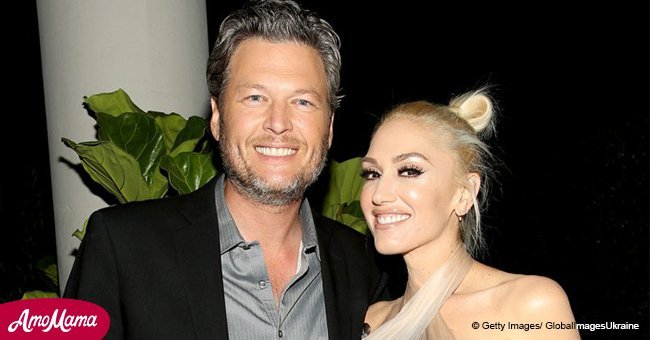 Blake Shelton allegedly dumped Gwen for her 'neediness and all the drama'. She still has hope

Breakup rumors regarding this couple continue to swirl.
As reported by Inquisitr, Blake Shelton and Gwen Stefani have ended their relationship in February 2018, but the Hollaback Girl singer is still hoping that they will get back together.
The source claimed that Blake dumped Gwen for her "neediness and all the drama." But Gwen is not taking the breakup well and that she "doesn't know what hit her."
Blake went on his Country Freaks Tour in February 2018 without Gwen, who was so used to accompanying him on tour, according to the source.
"After their nastiest argument ever, Blake took off without even saying goodbye. It was a real breaking point in the relationship," the source added.
If the rumors are true, their breakup seemed to stem from a jealousy. Several news outlets have reported recently that Gwen was not happy of the closeness between Blake and the winner of The Voice Season 13, Chloe Kohanski.
"She told him she didn't want to spend her life in fear of her famous partner cheating on her," the source explained.
Gossip Cop has since debunked that rumor and concluded that Blake and Gwen are not fighting over Kohanski.
Another rumor about the cause of their break up was Gwen's ex-husband, Gavin Rossdale.
Blake reportedly got fed up because Gwen still co-parents with Gavin, who is described as a "demanding, critical ex-husband."
Gwen and Gavin were married for 13 years but parted ways when the musician cheated on her. The former couple shares three children.
To make matters worse, the source said that Blake buried the hatchet with his ex-wife, Miranda Lambert and that they "have been supporting each other through their latest troubled relationships."
Miranda recently broke up with her boyfriend, Anderson East, but whether she and Blake are really cozying up together remains to be seen.
Despite the breakup rumors, Inquisitr noted that everything seems fine between Blake and Gwen because they still share photos to their social media accounts as though they are still in a caring and committed relationship.
Please fill in your e-mail so we can share with you our top stories!