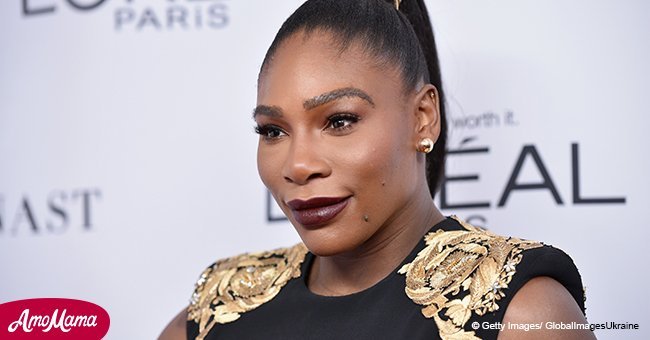 Serena Williams reportedly makes fun of her husband for being a bad dad in her recent statements
While exiting the Miami Open at the first round was not a good thing for her career, Serena Williams is taking this extra time to bond even more with her adorable daughter Alexis Ohanian Jr. and her husband. The 36-year-old tennis pro shared some of that familial love on Instagram when she teased her husband's for his bad dad jokes as Inquisitr reports.
Since giving birth, Serena has been plotting her comeback in a sport that she has achieved some of the highest highs in tennis history. She took a break from the sport after winning the 2017 Australian Open and after discovering she was seven weeks pregnant with Alexis Ohanian Jr. The mother of one waited until her daughter was almost six months old to get back to tennis, and so she has not been playing competitively for over a year.
After losing her first professional match this year to Naomi Osaka, Serena told Vogue in an interview that she had taken lessons from the match and was optimistic of a positive comeback in her next match. Instead of wallowing in self-pity, she praised her competition.
"Every tournament is an opportunity for me to better understand the areas I need to improve to be my best. Naomi played a great match and I learn something each time I play. I look forward to continuing my return by progressing every day. I'm so grateful for my fans who continue to support me every step of this incredible journey."
Well, Serena has the spirit and attitude of a warrior and so she will make her comeback when the time is right. In the meantime, she has no choice but to listen as her husband makes his dad jokes.
Talk to us in comments.
Please fill in your e-mail so we can share with you our top stories!