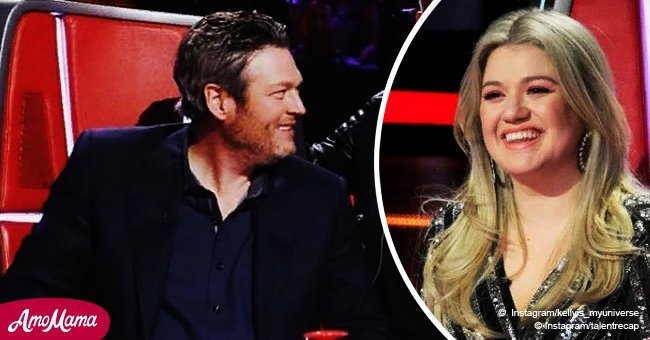 Inside the 'war' between Blake Shelton and Kelly Clarkson on 'The Voice'
Although at first glance it might look like the show will be having a crisis, maybe things aren't that bad after all.
According to Radar Online, the long-time country star Blake Shelton and American Idol's winner Kelly Clarkson would be in a backstage feud.
The media outlet goes a long way when stating that the battle between the contestants isn't as intense as the 'explosive war' these two are being part of.
The two judges were fighting over who would take this season's country star contestant on-camera, but it seems like it didn't stop there.
According to an insider, that same argument was still present when cameras were finally turned off, claiming that Clarkson said some things that caused Shelton to leave the room.
It seems like 35-year-old Clarkson came really hard on to the show, with ratings soaring the first two weeks after her first appearance.
Radar was the first outlet who noticed there were 'some serious bad blood' between Shelton and Clarkson, even calling it prior to this season's premiere.
"Make no mistake, Kelly is my friend, but when she's on this show, she's my enemy," Shelton said in an interview prior to current season's premiere.
And while it seems like Shelton was not happy when he realized Clarkson was trying to get his top contenders on Monday, March 26, 2018.
Although according to Radar, Shelton and Clarkson are 'like brother and sister,' which allegedly causes them to fight intensely and then, get over it quickly, Gossip Cop claims that to be suspicious.
The outlet claimed that this sensationalist story is really easy to bust, as Radar Online has no facts or 'true allegations' to back it up.
The outlet even goes further when stating that Radar Online manufactures 'bogus stories' about The Voice coaches feuding every single season, with some stories to prove their point.
Please fill in your e-mail so we can share with you our top stories!