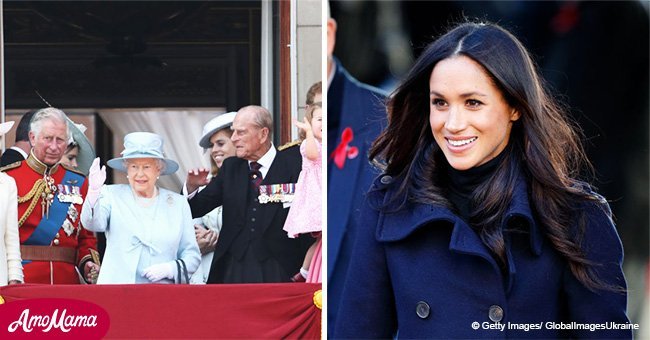 Meghan Markle's dad will receive a special Royal honor before his daughter's wedding
Although some of these traditions may come across as really weird and outdated, they hold together our view of the British Royal Family.
Meghan Markle will officially turn into a royal after marrying Prince Harry in May, but her father, Thomas Markle, will be the one getting a 'special gift' ahead of the big day.
According to People, Meghan's family, and her father, in particular, is set to receive a very special gift: A family coat of arms.
According to Pop Sugar, the crest is traditionally given to the father of the bride before a royal wedding, featuring a design unique to the individual or family.
Thomas Woodcock, Garter King of Arms at the College of Arms, explained in 2011 that these are designed to identify an organization, family or person.
On the other hand, Kensington Palace and the College of Arms declined to comment on whether or not a coat of arms will be gifted to Meghan's father.
But this shouldn't be an issue, as both media outlets are pretty sure that Thomas Markle, in honor of the royal bride-to-be's wedding, will be part of the tradition.
Kate Middleton's father, Michael Middleton, received his coat of arms just days before her 2011 wedding and it was really flashy.
It featured three acorns, which represented the family's three children and a gold stripe across the middle, in honor of Kate's mother, Carole, whose maiden name is Goldsmith.
Once Prince Harry and Markle become officially husband and wife, they will be able to get their own 'conjugal coat of arms,' which, according to People, will likely be officially unveiled a few years after they marry.
William and Kate's was unveiled two years after their wedding in September 2013, implying that Harry and Markle's will also be revealed a few years after theirs.
Please fill in your e-mail so we can share with you our top stories!