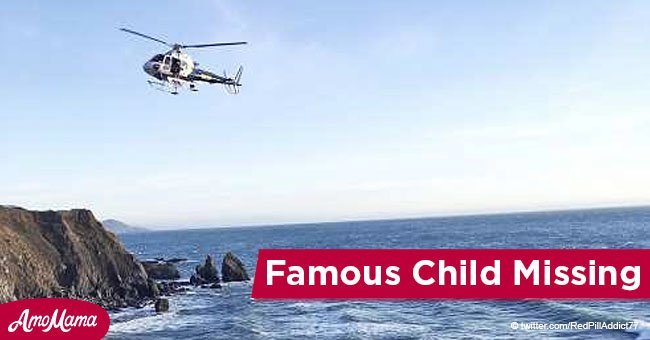 Child who became famous after Ferguson protests is missing after family dies in accident

Devonte Hart crawled into the hearts of many when a photo of him hugging a police officer went viral after Michael Brown was murdered.
It has now been reported that Devonte and two of his siblings are missing after a horrific car accident on Monday, March 26, 2018, which claimed the lives of his parents and three siblings.
According to ABC News, their vehicle 'went off a cliff near Mendocino in Northern California.' A statement was released on March 28, 2018, and rescue teams are combing the area.
His parents, Jennifer Jean and Sarah Margaret Hart, both 38, lost their lives in the accident. The 15-year-old Hart, and his sisters, Hanna Hart, 16, and 12-year-old Sierra Hart, are still missing.
It is believed that Devonte, Hannah, and Sierra were also in the vehicle, and rescue teams are using boats and aircraft to search the coastline.
The driver appeared to have lost control of the vehicle. Officials are investigating and are trying to understand what caused the accident, as there were no brake marks on the road.
The SUV went over a cliff and crashed into the rocky Pacific Ocean. It was later found where it landed on its roof on a stretch of jagged rocks.
Jennifer and Sarah's bodies were found in the vehicle, strapped into their seats. The children, however, weren't wearing their safety restraints and their bodies were located outside the car.
Authorities aren't yet ruling out foul play, but thus far they have no reason to believe that the accident was 'an intentional act.'
The accident was a reported to 911 when a passerby saw the vehicle and alerted authorities. By the time rescue teams reached the SUV, the engine was already cold.
During the Portland protest in November 2014, Devonte carried a sign which read 'free hugs.' A Portland officer asked if he 'could get one of those.'
The photograph was taken by Johnny Nguyen and captured the tender moment when the officer embraced a crying Devonte.
Please fill in your e-mail so we can share with you our top stories!