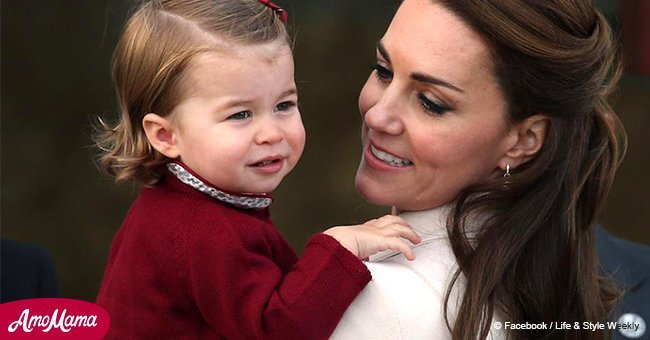 There are at least 8 things William and Kate will have to do after their third child is born
The Royal family is eagerly awaiting the arrival of their newest member.
Liftable reported that Prince William and his wife, Kate, have a list of things to do once they welcome their third child.
The world seems to be fascinated with every move of the British Royal family. This may have got to do with the unfamiliar rules, traditions, and etiquette.
One this is for sure, the family places importance on doing certain things in a specific way.
Many may find it surprising that unlike the commoners who make decisions based on their convenience and the wishes of their near and dear ones, William and Kate do not have the freedom.
The Royal family has impressive histories of tradition with more weight being placed on the proper way of doing things.
There are at least eight things the parents will have to do as soon as their third child is born.
The first and the most important step would be to follow the protocol of announcements. The first one to know when the little one is born in the Queen.
Before anyone else catches wind of it, Queen Elizabeth will be contacted to let her know of the birth of her great-grandchild.
Then, the public announcement will be made. Do not expect an emotional Facebook post or a hasty tweet. The birth of the Royal will be announced through a town crier. Tony Appleton generally carries on this tradition.
The Duke and the Duchess of Cambridge will make an announcement on Twitter about the arrival of their child. However, this will follow a formal notice that will be proudly displayed in front of Buckingham Palace.
The fourth thing to happen is a 62-gun salute at the Tower of London.
The next tradition expects the mother to make a public appearance just a few hours after giving birth. Kate did this for both Prince George and Princess Charlotte's births.
This time, things could be a little different as she is opting for a home birth.
The sixth thing to happen is something that many are placing bets on – the third baby's name. The proud parents will announce the name of the child after a few days.
William and Kate waited two days to introduce both their children.
The next will be an important ceremony. The head of the Church of England will christen the little one, generally away from the public eye.
This is a private family event that takes place a few weeks after the birth.
The last step would be to christen the Royal baby in a gown that seven others have been christened in before.
Please fill in your e-mail so we can share with you our top stories!