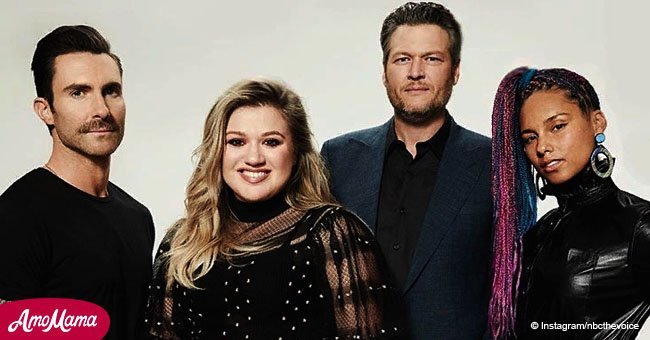 'The Voice' changes their entire show concept. Big announcement just made

The producers of most TV shows know that they must keep things fresh so the audience doesn't get bored.
The Voice, which has been on people's screen since 2011, knows it and announced that they will make a huge change in the current season that is very likely to attract more viewers.
Country Rebel reported that, in the past, each coach had the right to choose another celebrity to serve as their team advisor during the battles. They were in charge of helping the teams through their rehearsals and give them some hints about the business.
After that, the team advisors are replaced by one or two key advisors that help all contestants of all teams to prepare for the knockout rounds. People like Shania Twain, Tim McGraw and Faith Hill, and even Kelly Clarkson have been key advisors.
Here is where things will change. On March 27, 2018, the show revealed that they will be welcoming four keys advisors who will be assigned to one of the four teams, which means that each team will work with their very own key advisor.
If that's not surprising enough, they shared another big change. This time, the key advisor roles will be taken by past winners of The Voice.
The most interesting fact about it is that three of them will work next to their former coaches. Season 9 champ Jordan Smith will get together with his coach Adam Levine and Blake Shelton's reigning winner Chloe Kohanski will be assigned to his team.
Season 12 winner Chris Blue is pairing up with his former coach, Alicia Keys, as well. Season 3 winner Cassadee Pope will work with Team Kelly, who is the rookie of the show this time.
Since these new key advisors are people who won the show in the past, they could provide the contestants with hints, clues, and pieces of advice that no other person would be able to give.
People cannot wait to watch how everything will end up this season, especially for Team Kelly, who will have Pope on her side, a woman who has been conquering country music charts ever since she left The Voice.
Please fill in your e-mail so we can share with you our top stories!