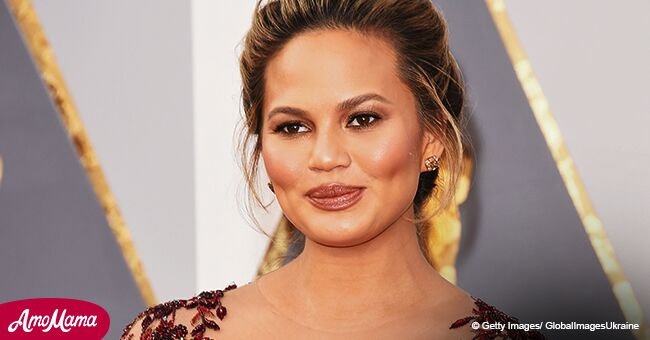 Chrissy Teigen refuses to reveal who bit Beyoncе as she flashes growing baby bump in a floral print dress
Chrissy Teigen is ever present on social media, but on Tuesday she more pressing bigger business – appearing at the Today show studio in New York – and so social media could wait. The 32-year-old supermodel rocked a flowing floral gown and her ever-present smile as she opened up to the show's host and kept people laughing at her jokes.
As Daily Mail reports, the hosts, Kathie Lee Gifford and Hoda Kotb, just had to ask the mother of one about Tiffany Haddish's recent claims that someone bit Beyonce.
Well, Chrissy is the loyal kind and so she wasn't about to snitch on anyone.
'There was a bite … listen, I think we've all done things under the influence. It's not who I thought, I will say,' Teigen furthered. 'The problem is, I love everybody involved so I'm like zip. If I had a dollar for every time that I had a few glasses of wine or something and would have done something like that … I asked John [Legend] yesterday, I was like 'It's not me, is it?'
And most of us can relate, can't we? For this interview, Chrissy was in a knee-length floral dress that covered her bump perfectly. After her appointment, she changed into a cream sweater and matching pencil skirt as we went about the city. She paired her chic outfit with khaki boots and a black-and-gold clutch.
We said the swimsuit model was taking time off social media for the interview? Well, not entirely, as she had to take her fans through the behind-the-scenes activities before she made her appearance.
Are you curious about who bit Beyonce? Let us know in comments.
Please fill in your e-mail so we can share with you our top stories!