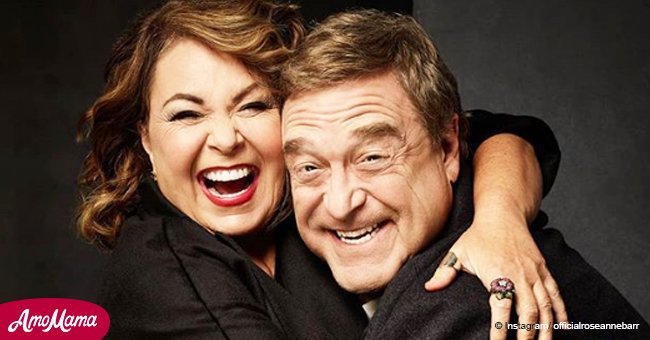 John Goodman's drinking problem and Roseanne: surprising role of co-star in John's addiction

She was afraid to lose her onscreen husband to addiction.
According to an article published by Page Six, Roseanne star Roseanne Barr played an important role in helping her friend and fellow actor John Goodman in overcoming alcoholism.
The onscreen pair took a trip down memory lane while speaking with Howard Stern on SiriusXM.
During the filming of the original series, Goodman was an alcoholic, and Barr was deeply concerned about his health.
In the interview, Goodman revealed that Barr was genuinely scared for him and she knew about the damage that addiction could do from her own experience.
Barr's ex-husband Tom Arnold was addicted to painkillers, and she could not bear to witness her friend's life falling apart due to a similar addiction.
Barr also commented on how she and Goodman supported each other in their personal lives. She shared that Goodman was often there to hold her when she was feeling queasy after a night of too much drinking.
On a lighter note, she said that although Goodman supported her back then, she still did find herself in the same situation in bars, adding that Goodman probably gave up on trying to improve her.
Recalling the most difficult phase of his alcoholism, Goodman stated that it got beyond control during the final four years of the original series.
He shared that he would often drink at work, which would worry Barr. By then, his drinking problem had reached a point where he could not keep a tab on it although he was deeply ashamed of it.
After a long battle with alcoholism, and with unrelenting support from Barr, Goodman declared that he had been sober for the last eight years.
Apart from discussing old memories of their friendship, Barr also spoke about actor George Clooney's appearance on the series.
Clooney played the character Booker Brooks in the show's first season, and Barr revealed that he was far from being a typical gentleman behind the scenes.
Barr chuckled as she recalled how Clooney would play silly pranks on her that actually created problems during the shooting.
Please fill in your e-mail so we can share with you our top stories!