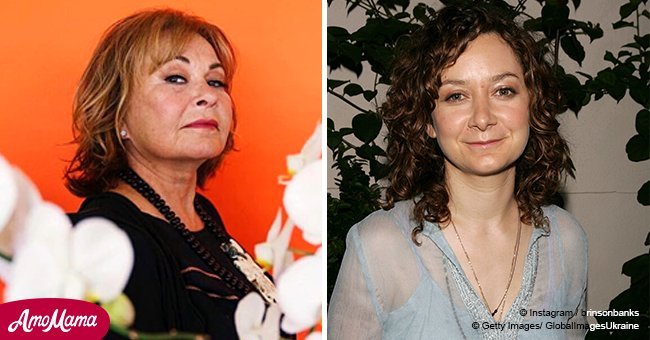 'Roseanne' had a laugh about Sara Gilbert's real life sexual orientation

Not just the show, but Roseanne's quick wit and harsh love have also made a comeback.
As reported in an article published by Pop Culture, the revamped version of the hit-show Roseanne poked fun at the sexual orientation of Sara Gilbert who plays the role of Darlene in one of its scenes on Tuesday's episode.
Gilbert is gay in real life and the show managed to insert comedy revolving that topic into one of its scripts.
Before the conceptualization of Roseanne's reboot, Goodman and Gilbert played their characters from the show in a skit on the CBS show The Talk where Gilbert came out to her father as a talk-show host.
It was this skit that had inspired her costars to pitch the idea of a revamped version of the show, Roseanne returned on the silver screen on ABC on March 27.
In the scene, the Conners seemed concerned about the way grandson Mark, played by Ames McNamara, dressed like a girl on his first day at school in Langford, Illinois.
Roseanne confessed to her daughter that she was not sure if Mark should dress like that for school.
Darlene responded that she read a few books that said it was healthy for him to wear those clothes if he wanted to, especially if it did not affect his academics.
Dan, played by John Goodman, pitched in and said that if he liked to play dress-up at home, it was fine. But school was another matter and it could be a dangerous affair for him.
Darlene rebutted and reminded them that they were okay when she used to wear basketball shorts and a Bulls jersey to school every day.
Dan clarified that he was not narrow-minded but did not believe that Mark was safe from 'a world of hurt.' Roseanne added that they are not old and bigoted because they had come to terms with Darlene being gay.
The joke was pointed directly at Gilbert as Darlene is not portrayed to be an openly gay character even in the original series.
Please fill in your e-mail so we can share with you our top stories!