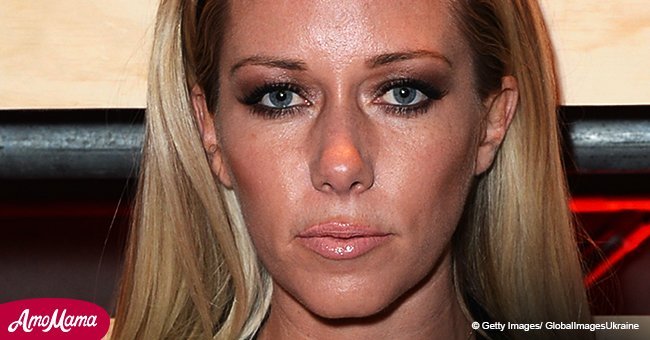 Kendra Wilkinson sparks concern after she removes her wedding ring in recent photos
Television personality Kendra Wilkinson has sent tongues wagging when she didn't wear her wedding ring for a few days now.
Is her marriage in dire need of help? Kendra has been crying for help in her Instagram story as she posted black and white selfies. E! News has the inside scoop.
Just a month after the reality star revealed that she was experiencing "marital" problems with Hank Baskett, she posted black and white selfies with overlaid text of heartbreaking messages, including "life isn't making any sense to me right now" and"I need to love myself again."
Kendra, 32, and Hank, 35, tied the knot in 2009 at the Playboy Mansion. They have two children together, 8-year-old Hank Baskett IV and 3-year-old Alijah Mary Baskett.
In 2014, their marriage was rocked by a cheating scandal when Hank allegedly had an affair with a transgender model while Kendra was eight months pregnat with daughter, Alijah. Hank admitted that he messed up and soon, Kendra decided to stand by him. People speculate that their marriage might have been impacted by the cheating.
The pair were just spotted at their son's soccer game in L.A. and both of them were not wearing their rings.
Kendra wasn't wearing one either when she posted another Instagram story where she captured a mirror selfie, hours after pleading for prayers. She wrote on the snap, "I'm proud of myself." It is uncertain though what she was proud of exactly.
Let us know what you think of Kendra's messages on her Instagram story in the comments!
Please fill in your e-mail so we can share with you our top stories!