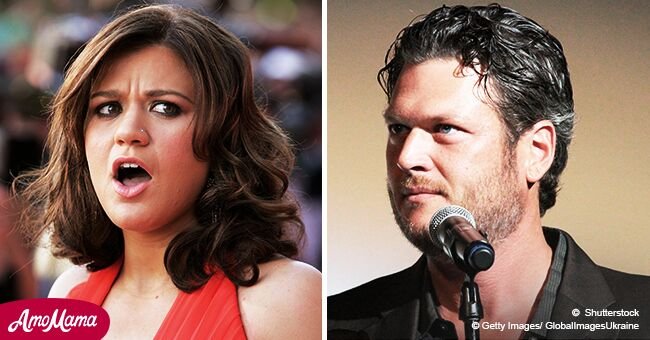 Blake Shelton allegedly feuds with Kelly Clarkson backstage after she tries to steal his top contenders
The battle between contestants of this season's The Voice is nothing compared to the one going on between the judges. Shelton Blake and Kelly Clarkson have been throwing spicy comments at each other since they sat together for the first time on the judging panel and the battle is not ending any time soon. As Radar reports, the two started arguing on camera about who would get this year's country contestant and now an insider says the exchange was taken backstage.
From the beginning, Shelton made it clear that she and Kelly may not agree on issues as long as they were on the judges' panel. "Make no mistake, Kelly is my friend, but when she is on this show, she is my enemy." Well, these words were echoed this past week when the two judges fought over country contestants, Wilkes, 33, and Jordan Kirkdorffer, 28. When Shelton realized Clarkson wanted to steal his top contenders, he told her; "This is not a dating game. It is The Voice."
This bickering did not there. An on-set source said that they took it off-camera as they always do.
"Kelly and Blake's relationship off-camera is even worse that it is on-camera. They are like brother and sister. They fight, scream at each other and then they get over it. They are together like every day now and it's gotten to the point where she just walks away because she can't win an argument with Blake. No one can because he is always right."
The two are said to fight over the most "stupid things like the size of a dressing room." Blake was unhappy at how much money Clarkson was paid to be on the show, and he thinks it is unfair for her to make more than the rest. However, the show's ratings have hit the roof since Clarkson joined, and so she was worth the bucks.
Talk to us in comments.
Please fill in your e-mail so we can share with you our top stories!