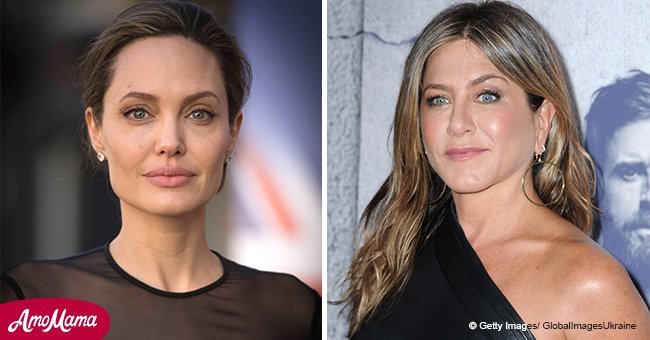 Angelina Jolie rejected Jennifer Aniston's dinner invitation, reports say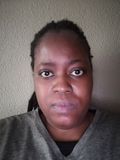 Reports have alleged that Jennifer Aniston has tried to end the feud between her and Angelina Jolie. But instead of accepting the dinner invitation, Jolie rejected Aniston.
It's been reported that Jolie refused to apologize to Aniston for getting together with her ex, Brad Pitt. According to Inquisitr, it doesn't appear as if the two will officially make peace.
After it was alleged that Jolie, 42, had stolen Pitt from Aniston, the two actresses never got to iron things out. Aniston, 49, thought that it was now the perfect time to patch things up since Jolie had already filed for divorce from Pitt.
Plus, Aniston has also recently ended her marriage to Justin Theroux. In Touch Weekly reported that Aniston's dinner invitation was rejected because Jolie felt that she didn't owe the ex-wife of her estranged husband an apology.
In 2006, Jolie told Vogue that she was willing to have a woman-to-woman talk with Aniston. The meeting would be to prove that her relationship with Pitt had not been intentional.
E! News revealed that Jolie did meet Aniston once, but it was not a proper meeting. They'd passed each other and greeted while briefly shaking hands.
But now it seems that the Maleficent had a change of heart after her marriage with Pitt failed. Even though Aniston was rejected, she apparently doesn't want to hold a grudge on Jolie.
This was mainly because things were allegedly going well for her and Pitt. The star's mother, Jane Pitt, was reportedly happy that the pair was now back in touch according to Hollywood Life.
Jane had hated the way things ended between her son and his first wife. It's therefore, a great relief for her that they've patched things up.
If they ever got back together, Jane would be over the moon because she still thought of her former daughter-in-law as part of their family. Unfortunately, the exes are unlikely to rekindle their romance and get back together
People has, however, reported that Aniston and Pitt haven't seen each other in ages. They reportedly broke up because they had some issues.
The two weren't likely to forget why their marriage didn't work out. Their pair's lives we reported to be very different from when they first met and they were both in no rush to start a new relationship again.
Please fill in your e-mail so we can share with you our top stories!