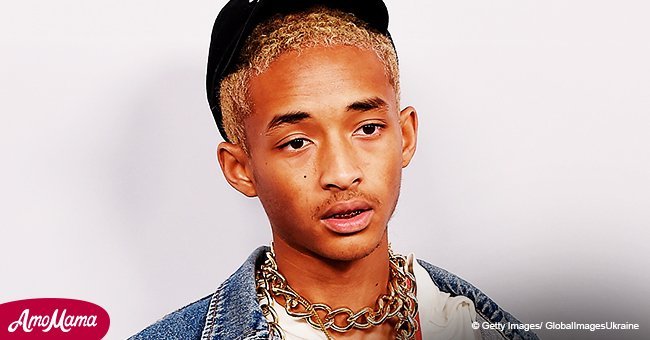 Jaden Smith, 19, defends his fashion sense after he is spotted wearing a dress
The son of Will Smith finally spoke about his choice to wear dresses and described himself an icon.
Jaden Smith defended his style and took to Twitter to say what he wanted people to know. Daily Mail lets us in the scoop.
The actor and singer has always made headlines because of his unique and bold outfit choices. He now described himself as an "icon" because he will break down gender stereotypes in fashion. Over the weekend, the tweeted:
"If I Wanna Wear A Dress, Then I Will, And That Will Set The New Wave…JADEN SMITH #ICON. [sic]"
The 19-year-old has always been vocal about the trends of the fashion industry. He has also worn skirts a number of times.
He was previously seen wearing a skirt as he accompanied Hunger Games star Amandla Stenberg to her prom and he was featured in a womenswear campaign for Louis Vuitton.
The teenager is totally not afraid of taking risks and going the unconventional path. The Karate Kid star even has his own gender-neutral clothing line that encourages a positive attitude towards fashion and gender.
He also created Just Water, which is a project that creates a biodegradable paper water bottles to minimize plastic waste. And this time, he wants to make a difference in the fashion industry by collaborating with G-Star Raw and it's co-founder and singer, Pharrell Williams, so that they can create a sustainable denim range.
Jaden said in a press release:
"What they have been doing with sustainable innovation recently has been so inspiring especially with the launch of their most sustainable jeans ever. They are at the forefront of denim sustainability, on top of the denim game. It's the same thing I've been trying to do with my Just Water initiative, to innovate in an industry where there is so much room for improvement. G-Star is a great place for me to collaborate, learn and make a positive impact on denim and fashion."
Sound off in the comments and tell us what you think about gender-neutral clothing and Jaden's style.
Please fill in your e-mail so we can share with you our top stories!