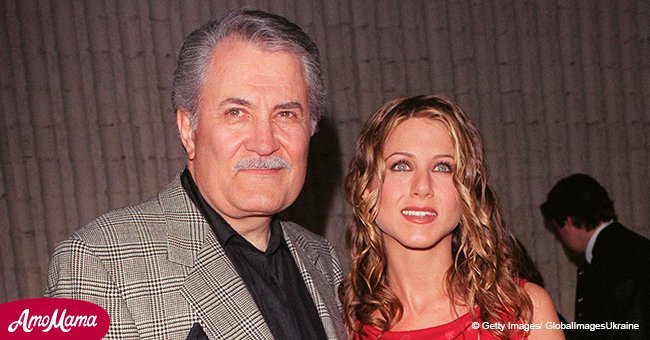 Well known celebrities with super famous parents
Here are some of the most well-known celebrities. But very few know who their parents are.
Shared presented a list of some of the famous Hollywood celebrities whose parents have been even more popular than themselves.
There's no doubt that Hollywood seems like a very small place after knowing that some of these celebrities are actually related to one another.
There are many Hollywood celebrities who have such famous parents, but we rarely get to know about them. These are 10 of the most famous ones:
1. Gwyneth Paltrow
Paltrow's mother is a famous Hollywood icon, Blythe Danner. Surprisingly, the popular actress is still appearing in movies even today. She's is most famous for her role in movie Meet the Parents.
2. Liza Minnelli
Minnelli's both the parents were famous celebrities. The singer's father was director Vincente Minnelli while her mother was singer and actress Judy Garland. It was on the set of Meet Me in St. Louis, directed by Minnelli, that the two of them met.
3. Dakota Johnson
Johnson's father is Don Johnson, who is famous for his role in Miami Vice. Her mother is also a celebrated actress, Melanie Griffith. The two of them were a strong couple in the 80's.
4. Woody Harrelson
Harrelson's father was actually famous in the wrong way. He was a defamed mob hitman, who shot a federal judge in the 1970's.
5. Rashida Jones
Jones' father, Quincy Jones, is a music legend who has bagged over 79 Grammy nominations. Her mother was also a known actress who starred in Mod Squad and Twin Peaks.
6. The Arquette Siblings
David Arquette and his sisters, Rosanna and Patricia, are all great actors. But their father, Lewis Arquette, was also an iconic actor who played J.D. Pickett on The Waltons.
7. Jared Harris
Jared Harris, who famously played Lane Pryce on Mad Men and Moriarty in Sherlock Holmes: a Game of Shadows, had the most iconic actor as his father - Richard Harris, who played Dumbledore in the Harry Potter movies.
8. Laura Dern
Dern is the daughter of Hollywood star Bruce Dern, who made a big name for himself in the 70's as the western star.
9. Emma Roberts
Roberts is the daughter of Eric Roberts, who starred in movies like Expendables. Her aunt is also a famous celebrity, Julia Roberts.
10. Scott Caan
Caan made a great name for himself with his role of Danny Williams from Hawaii Five-O. Many don't know that his father is a famous celebrity, James Caan, who gave a number of big hits in the 70's and 80's. He is most famous for playing Sonny Corleone from The Godfather.
Please fill in your e-mail so we can share with you our top stories!