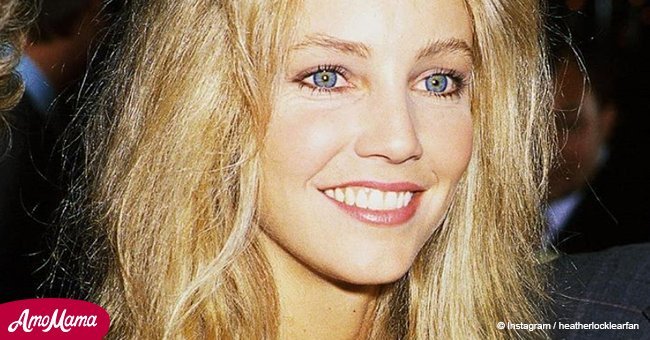 'Dynasty' star Heather Locklear still in rehab after her scandalous arrest, reports say
It will take more time for the troubled actress to deal with her inner demons.
As reported in an article published by Radar Online, Melrose Place star Heather Locklear is not out of therapy and is still battling her issues with substance abuse through treatment in a Los Angeles facility.
The troubled star extended her stay at the rehabilitation center. She had joined the facility on March 3 after being charged with domestic abuse against her boyfriend, Christoper Heisser. She was arrested on February 25.
Sources of Radar Online revealed that Locklear paid for two months of rehab treatment instead of the previously planned one month. Many reports floating around in the media had suggested that the 56-year-old had checked out of rehab.
The Dynasty star was arrested after her brother called the cops and notified them of the violent dispute taking place at the Thousand Oaks residence of Locklear and her boyfriend.
When the police arrived at the scene for an inspection, Locklear was immediately taken into custody after they found bruise marks on her boyfriend. The police reported that Locklear was not cooperative during her arrest.
Locklear assaulted the officers that took her into custody and was insubordinate during the entire episode. She had threatened the officers that she would shoot them if they came to her house again.
However, no licensed gun was obtained from her residence. She was charged with four counts of misdemeanor battery on officials and one count of misdemeanor resisting arrest.
Locklear could face up to five years of jail time if she is convicted of the charges posed against her.
Her boyfriend, 56-year-old Heisser, was arrested for speeding on the highway under the influence of alcohol hours after Locklear's arrest, as reported by Page Six.
Field officers from the California Highway Patrol pulled him over. Heisser was recorded 0.19 in the sobriety test, which is almost double of the permissible amount.
Please fill in your e-mail so we can share with you our top stories!