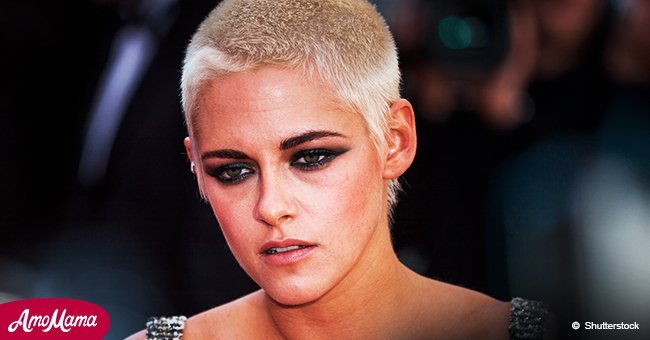 Kristen Stewart reportedly fights with girlfriend over rumors of her affair with famous model
The Twilight star's girlfriend allegedly made out with another famous model in 2015 and it has caused a lot of friction in her relationship. Who was this model and will they break up over this?
Kristen Stewart and Stella Maxwell, both 27 years old, are reportedly headed for a breakup because of recent reports that Stella was seen making out with Bella Hadid at a party in 2015, which was a year before she was with Kristen. Hollywood Life gives us more info on this news.
The two models smooched at a party for LOVE magazine back in September 2015 at a London club. An insider from The Sun said:
"Bella and Stella were at a table in the corner but only had eyes for each other. They were kissing passionately and looked to be really into it and having a lot of fun. Bella wasn't the star that she is now. She's likely to be far more discreet now."
Based on a source from Life&Style, the jealousy has been too much to handle.
"Stella and Kristen were already having problems and are now at a breaking point after Kristen reached out to Bella and warned her to back off from her girlfriend."
Apparently, Kristen was upset that her girlfriend did not disclose her past encounter with Bella to her. The jealousy got so bad that "Stella's ready to move out of Kristen's LA home" and "she wants them to take a break."
The pair seemed to be going strong and were even seen in early February stepping out together for a casual date and reports of a possible engagement have been circulating.
Share with us your thoughts on this new and what you think of Kristen's apparent jealousy in the comments below!
Please fill in your e-mail so we can share with you our top stories!