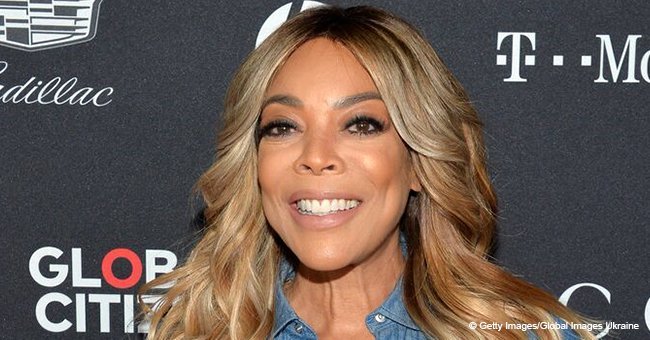 Wendy Williams embarrasses herself after getting brutally checked by celeb guest on her own show
- AmoMama gathered from BET the details of the embarrassment Wendy Williams got on her television show.
- The host is well known for her notoriety towards celebrities in the 'Hot Topic' segment of her show.
- She has however been given a bite of her own cake by an actress she tried to victimize on her show.
Wendy has a renowned reputation for gossiping and talking about the personal lives on her show, The Wendy Williams show.
As expected, her comments and unsolicited opinions about her 'victims' are often met with feelings of hostility and hate.
However, very rarely do the victims of her 'Hot Topic' segments appear on the show to speak their minds.
This, however, happened when Wendy got a taste of her own medicine from a celebrity she tried to victimize.
The celebrity guest, who escaped Wendy's snares and gave a counterattack of her own, is a pro-Trump actress, Roseanne Barr.
Roseanne had appeared on the show to promote the reboot of her eponymous sitcom and was made to feel awkward after Wendy started asking questions about her ex.
Recently, Roseanne's ex-husband, Tom Arnold, was asked by The Hollywood Reporter to write a review of her [Roseanne] sitcom's reboot.
On becoming aware of this, Wendy asked, during the interview, if the two were getting along, and Roseanne clearly responded in the negative.
While trying to avoid further discussion of the subject, Roseanne made an attempt to change the conversation by making a Harvey Weinstein joke.
However, notorious Wendy kept prying, continuously asking questions about their failed marriage, and it was at this point Roseanne checked the host.
'I don't like talking about husbands, right Wendy,'
Roseanne asked before rolling her eyes and smiling.
Stunned by this attack, the host appeared a bit flustered for a moment before continuing with her line of questioning.
Wendy is yet to confirm or deny the rumours that her husband, Kevin Hunter, has been cheating on his alleged therapist, Sharina Hudson.
The news blew up after it was recently reported that he purchased her a house a few miles away from his family home.
What do you think of the embarrassment Wendy Williams got on her own show? Serves her right?
Source: BET
Please fill in your e-mail so we can share with you our top stories!