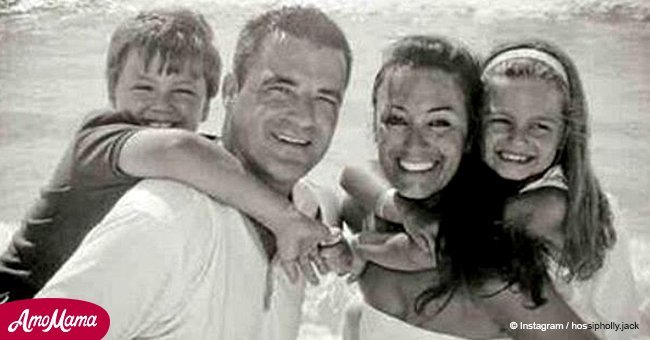 Teenagers told their mom has one month left to live just three weeks after their dad died
They were told that their cancer-stricken mother only has a month to live.
Louis, 16, and Ella Maley, 14, received the devastating news less than a month after their father passed away, as reported by Mirror UK.
Their father, Paul, died at 44 years old after suffering from an Arteriovenous Malformation growth on his brain for the past 18 months.
Meanwhile, their 40-year-old mother, Emma, was diagnosed with breast cancer four years ago. She was given a terminal diagnosis after her cancer has spread to her liver.
At first, she was told that she would not live to see last Christmas. Then in January this year, 2018, she was told she only had a month to live after undergoing another set of tests.
Emma and Paul, both from Balsall Common near Birmingham, had been together for 18 years. They were due to be married on March 19, but Paul didn't live to see the date.
"Emma is just amazing, through all of this tragedy she still smiles and finds positivity. She hates being called an inspiration, but she is," Emma's cousin, Kate Smith, said.
She added that Paul and Emma were literally soul mates. They loved each other so much, Kate said.
Although they were both diagnosed with severe conditions, Paul and Emma were still often seen laughing together.
Paul used to DJ under the name DJ Hyper at Premonition nightclub in Birmingham. His sudden death shocked his family, who were unaware of how serious his illness was.
His family believes that he hid the scale of his illness from them so they would not have to worry so much about him.
Kate is helping raise funds to help Paul and Emma's teenage children. She has set up a fund-raising page, which aims to raise $7,000.
Almost $5,000 in donations have poured in just two days after Kate set up the fund-raising page.
Please fill in your e-mail so we can share with you our top stories!