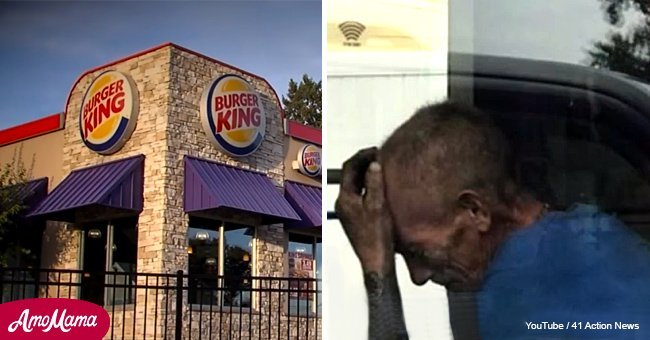 Woman shared a pic of a homeless man sobbing in Burger King. And he got help after it went viral
The homeless man's only hope was prayer.
Liftable reported that Katy Hurst from Missouri decided to help a man she saw sobbing at Burger King.
Going through life can sometimes get difficult. And when one is focused on their own plans and goals, it is all the more difficult to think about others.
However, a woman named Katy Hurst did not have any trouble putting aside her own issues when she came across someone who needed help.
Her actions have come as an inspiration to many around her.
One afternoon, the woman from Missouri was running errands when she decided to grab a bite at Burger King. Little did she know that the visit would change someone's life forever.
As she was waiting at the drive-thru window for her food, she noticed something.
She saw a man sitting alone in the restaurant and was visibly distraught. Hurst recognized him as being homeless.
She had seen him around the neighborhood before.
She said, "I saw him crying. He broke down and I didn't know who this person was. I had seen him through the community, he used to have a bike with a cart."
She quietly clicked a photo of the man. She continued to finish her errands. However, she was unable to get him out of her mind. Hurst decided to go back to the restaurant later.
She had posted his picture on social media but was unaware that the post was going viral.
She sat at the restaurant talking to him and learned about his story. She knew she had to do something to help.
Hurst took the man, named Pops (David), to her home and gave him a safe place to stay with a warm bed. She learned that the only way he knew to ask for help was to pray.
Pops told her that he had some broken bones but could not do anything about them. She took him to the hospital where the medical staff worked hard to take care of his injuries.
She organized a fundraiser with the help of Erika Brackenbury and the community responded with compassion. The man's life was changed forever because Hurst took notice of him and decided to help.
Please fill in your e-mail so we can share with you our top stories!