Josh Duhamel's new girlfriend, 27, flaunts her slender legs as she sports skintight denim jeans
Eiza Gonzalez's career is looking promising this 2018, given that she has a couple of films on production this year. 
However, she hasn't just been keeping busy filming movies, but has been spotted attending multiple events this year. 
Last Thursday, the Mexican beauty was spotted in Levis Mexico City's flagship store opening in Calle Madero. 
The 27-year-old beauty rocked a pair of dark denim pants and a white polo shirt as she posed during the event. 
Eiza showed off her slender waistline in the brand's blue jeans, tucking in a white shirt to go with it.
She posed in front of a backdrop with multiple Levi's logos, keeping her hands in her pocket.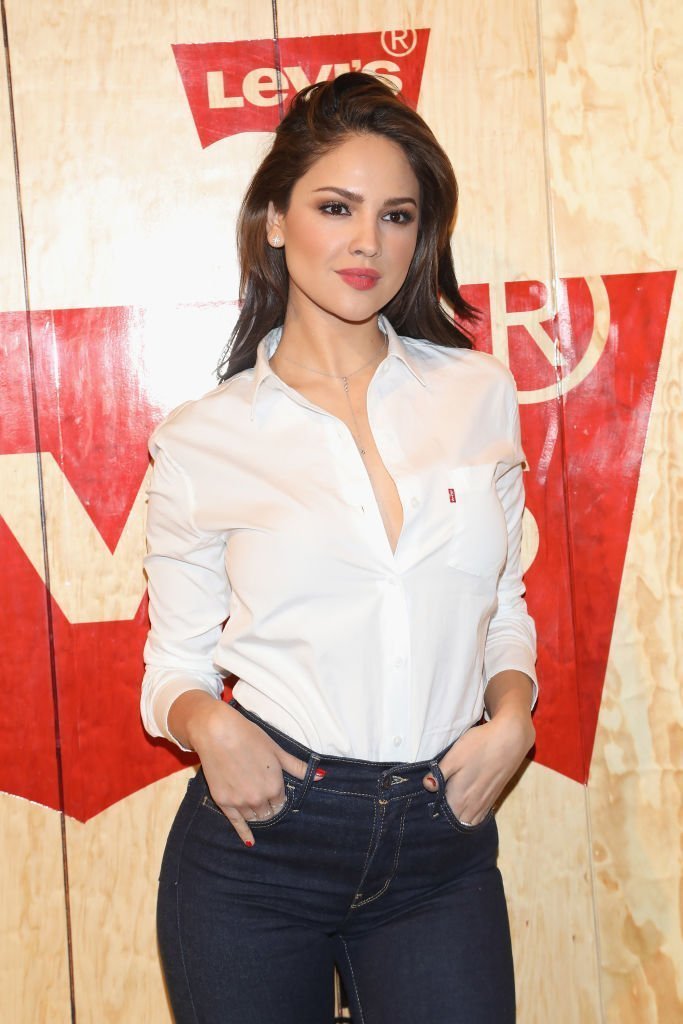 On her feet she wore black suede boots, adding a few inches to her already tall 5'8" frame. 
Accenting her beautiful face, the actress wore black smoky eye make up, pink blush, and a pinkish red lipstick. 
She accessorized her look with simple snowflake shaped diamond earrings. 
The beautiful Mexican actress is rumored to be dating newly-divorced actor Josh Duhamel after the two met at a Super Bowl party.