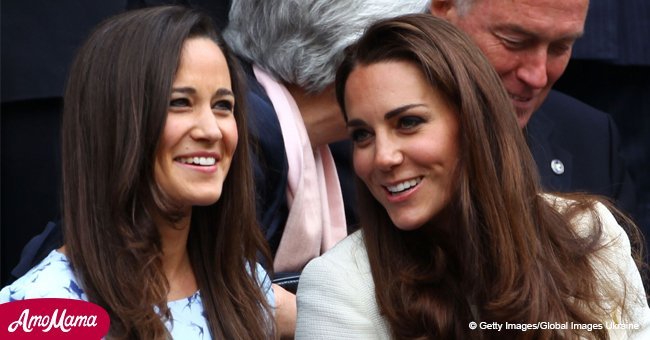 Duchess Kate's sister Pippa's close family member was arrested on sexual assault charges
David Matthews, the father-in-law of Kate Middleton's sister, Pippa, was arrested and charged with the rape of a minor.
Matthews was questioned by the French Minor Protection Brigade on March 24, 2018. This follows after a complaint was filed in September 2017.
As reported by People, the assault and rape took place in the late 1990's in France. British reality star, Spencer Matthews, was also arrested.
David Matthews is James Matthews' father. Pippa married James in May 2017 at St. Mark's Church in England, and the ceremony was attended by members of the British Royal Family.
A spokesperson for the French Brigade confirmed that David was 'placed in police custody' on March 27, 2018, and that he had been charged with two rape counts of a minor.
He was released on bail but the conditions thereof have not been made known to the public. The spokesperson added that David had been placed under judicial supervision.
According to The Sun, the 74-year-old David denied that allegations, and referred to them as "untrue and scandalous."
David, who is a self-made millionaire and hotel mogul, owns the Eden Rock Hotel in Saint Barthelemy. The accused and his wife, Jane, moved to St Barts in 1995.
The Sun reported that an alleged rape took place in 1998 in St. Barts, and the second attack took place the following year in Paris. The victim was 15 years old at the time.
The statute of limitations for rape case is 20 years in France from the date when the victim turns 18. The woman turned 18 in 2003, meaning the case can be tried until 2023.
Pippa Middleton met her husband at the Eden Rock Hotel in 2006, and the venue soon became a favorite holiday location for the Middletons.
David attended Pippa's wedding on May 20, 2017, along with Prince Harry, The Duke and Duchess of Cambridge, and their children Prince George and Princess Charlotte.