Johnny Depp's ex-wife Amber Heard flashes her slender body in bra-flashing red top
The actor's ex-wife has been recently spotted and snapped shooting the film Run Away With Me and she's been looking smoking hot.
It was another work day for Amber Heard on Wednesday. She was captured holding a plate of food on the set in Los Angeles. Daily Mail has the inside scoop.
The Aquaman star donned a pair of skintight jeans and open-toed Puma slippers. She also slipped into a dark red tank top that flaunted her trim and sexy midriff and a little of bra.
Amber Heard bares her svelte midriff in bra-flashing red tank top as she films Run Away With Me https://t.co/MptLpGsLV7

— Daily Mail Celebrity (@DailyMailCeleb) March 29, 2018
Her hair was styled loose and down as she accessorized with necklaces, bracelets, and a pair of huge hoop earrings. She was also spotted lifting a cigarette to her mouth and sitting in the driver's seat of a car.
The film, based on the IMDb page, Run Away With Me is a romantic crime thriller that has the underbelly of Europe's modeling world as the backdrop. It is directed by Fred Grivois, whose movie 15 Minutes De Guerre starred Bond girl Olga Kuryenko.
Amber has been rumored to be dating the 57-year-old Sean Penn during the Oscar weekend. An eyewitness said:
"Amber Heard and Sean Penn looked like they were on a date. They shared a bottle of red wine and were flirty and intimate with each other, at times in deep conversation an at time laughing."
Sean Penn: The actor turns a page https://t.co/1W6C5quVvx pic.twitter.com/571opsepAd

— CBS News (@CBSNews) March 26, 2018
The 31-year-old married Johnny Depp in 2015 but divorced him May of last year. She claimed that he was verbally and physically abusive. She also used to date photographer Tasya van Ree. She has been open about her sexuality and admitted that "I don't label myself one way or another."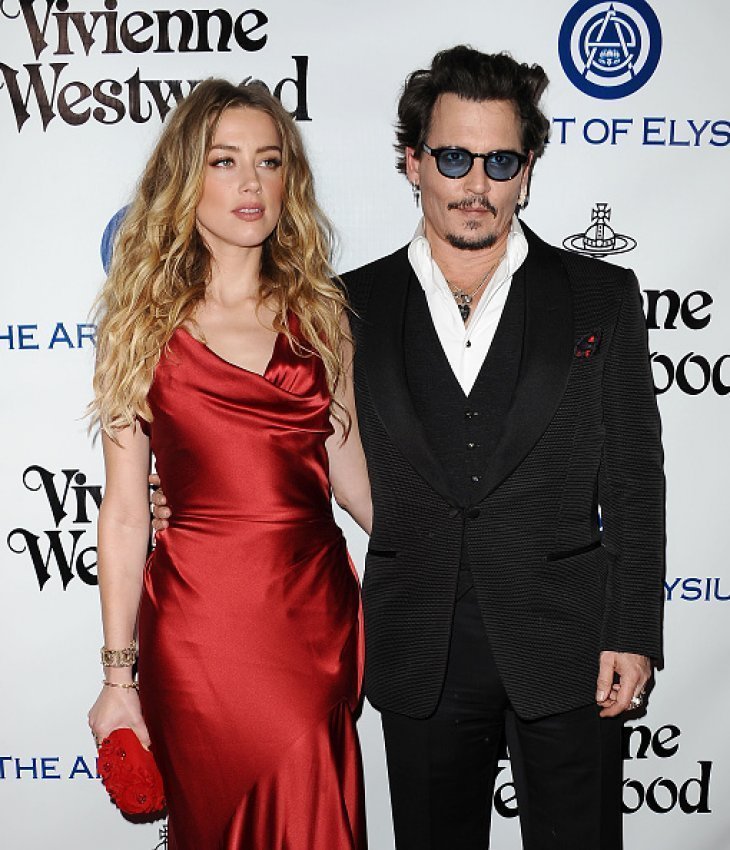 Let us know what you think of Amber's new film in the comment section below!