'Sister Wives' family opens up about the possibility of bringing in a new wife
Robyn made her extraordinary confession under the grilling of Natalie Morales during the 'Sister Wives Tell-All Special'.
According to a Pop Culture report, in Sunday's tell-all special of Sister Wives, Kody Brown and his wives sit down with NBC News' Natalie Morales to discuss polygamy, life in Las Vegas, and their new book.
While Kody is legally only married to one wife (first it was Meri; then he divorced her to marry Robyn) his says he is in a spiritual union with the other three women, which makes this quite the polygamist family.
Kody admits that he and his various wives have spent a lot of time in marriage counseling, either with one or multiple wives at a time. It's a big no-no for a Mormon to engage in premarital sex, but Kody's fourth wife Robyn revealed that she did just that while she was in college.
Robyn was dating a guy in college and explains that "[she] took her purity and gave it to someone who begged for it...and he didn't respect it." As a result, Robyn got pregnant with her first child, Dayton, who is now 14.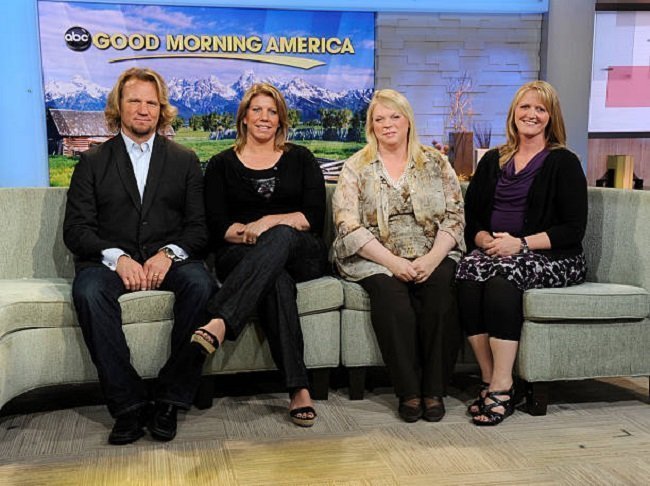 And while this issue is definitely still not resolved Sister Wives stars Kody Brown and his four wives are celebrating tonight, as daughter Aspyn Brown revealed that she's engaged to be married.
Aspyn revealed that she had guessed a proposal might be coming, but that it was nonetheless "perfect." The pair said they're excited about moving in together after the wedding and "making a home," Mitch said.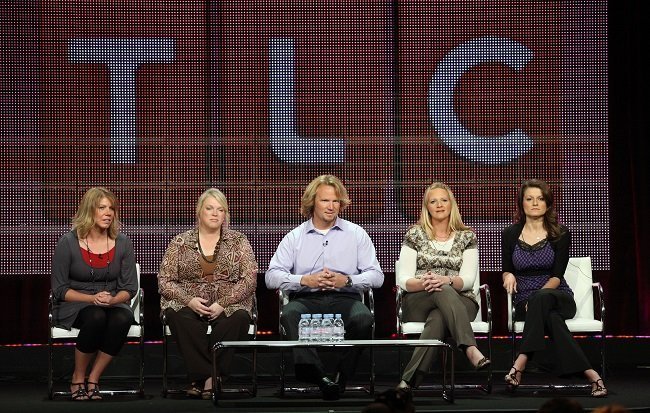 The newly engaged beauty also showed off her engagement ring, which features a round-cut diamond on a gold band. "We've been dating for a long time, so I just kind of knew that marriage was the next step," Mitch sweetly added.
Mitch popped the question on a recent trip to Seattle, and Aspyn shared a photo album from the trip, full of happy smiles. She captioned the album, "Beautiful first day in Seattle!"