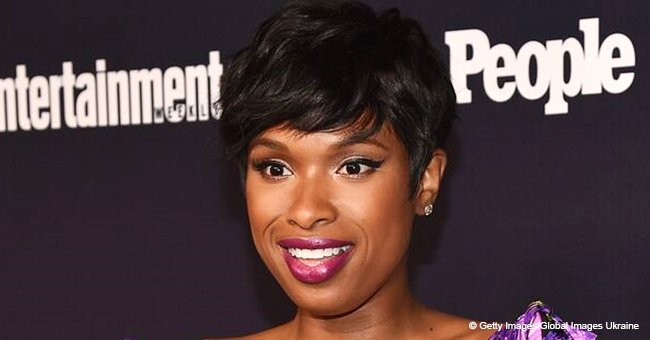 Jennifer Hudson's estranged hubby desperately fights to save sick niece's life amid divorce drama
- AmoMama has just learned from 'The Blast' that former WWE star David Otunga was involved in the fight to save his niece's life.
- Kylee had been hospitalized for a long time after she fell to a heart condition that left her needing a transplant.
- David Otunga did this amidst all of the uncertainty surrounding his separation from longtime partner Jennifer Hudson.
David Otunga might not be having an easy time of things himself, but that doesn't mean the WWE star isn't finding time to help others.
The wrestler and his longtime partner Jennifer Hudson are locked in a custody battle fight following their split late last year.
However, that hasn't stopped Otunga from stepping up when someone he loved dearly needed his help.
Otunga's young niece Kylee has been struggling with a heart condition that left her needing a heart transplant.
Up until last weekend, Kylee was kept alive by technology - through the assistance of a machine and a non-stop IV infusion.
Otunga bought a home near the hospital where Kylee was admitted so he could be very close to her.
It didn't stop there as he went as far as renting out a movie theater and had it sanitized so Kylee would be able to see 'Boo 2! A Madea Halloween'.
There was light at the end of the tunnel earlier this week when Kylee finally got a suitable heart donor.
Otunga says they first got the news of a donor for Kylee while they were at Medieval Times for a birthday party.
According to Otunga, since getting the transplant, Kylee's transformation has been nothing short of magnificent.
Kylee is now walking and responding like she has fresh life breathed into her.
It'll be a long road of recovery, but Otunga says Kylee is in great spirits and positive about getting better.
Once Kylee gets released from the hospital, we're told she will be living with her Uncle in his new home, which Otunga had bought to stay near the girl while she was hospitalized.
Perhaps this goes to show that David Otunga is capable of taking care of his son as his custody battle drags on.
Do you think David Otunga is capable of raising his son on his own?
Let us know in the comments below.
Source: The Blast
Please fill in your e-mail so we can share with you our top stories!