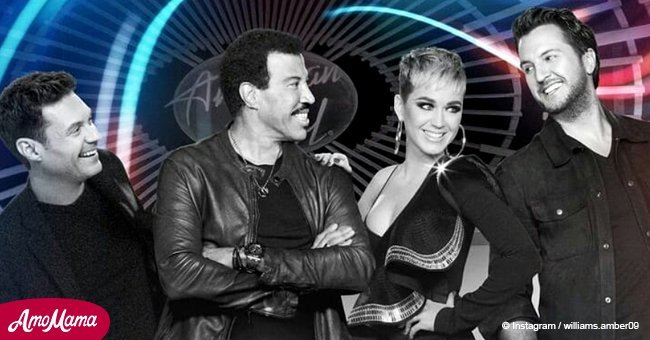 Fans confused after 'American Idol' suddenly replaces its big star with a famous TV host
Producers had fans in a tizzy when they replaced one of the most popular 'America Idol' hosts with another celebrity.
On the 1st of April 2018, American Idol fans sitting down in front of their TVs for their favorite show got the shock of their lives when something unexpected happened, reported Entertainment Daily.com on the 2nd of April 2018.
The episode began as usual, rolling the logo, and the usual clips of tearful contestants, but the voice announcing the American Idol show was not the one viewers were expecting.
Instead of Ryan Seacrest well-loved familiar voiceover, they heard the equally well know tones of The Bachelor's Chris Harrison. The tension in the studio was palpable. Was this unannounced change permanent? questioned the live audience anxiously.
"Tonight there will be drama. There will be tears. Who will stay? Who will go home broken-hearted? It's all coming up on tonight's American Idol."
Then Seacrest joined Harrison on stage, and the audience relaxed. It was all an April Fool's day prank played on the faithful fans by the cast and the producers of the hit show.
A laughing Seacrest corrected Harrison's presentation: "I appreciate the effort, but it's: This is American Idol!"
The truth is that fans were more confused than amused, and ABC's prank fell flat for a lot of viewers. Most felt that Harrison should go back to his own reality show as soon as possible, while a minority quite like the idea of a change.
The viewers expressed their heartfelt sentiments in thousands of tweets, most in outright support of Seacrest and his excellent work on American Idol.
The fans can relax, assured ABC Producers, next show will be business as usual for the hosts and contestants of American Idols.
Please fill in your e-mail so we can share with you our top stories!