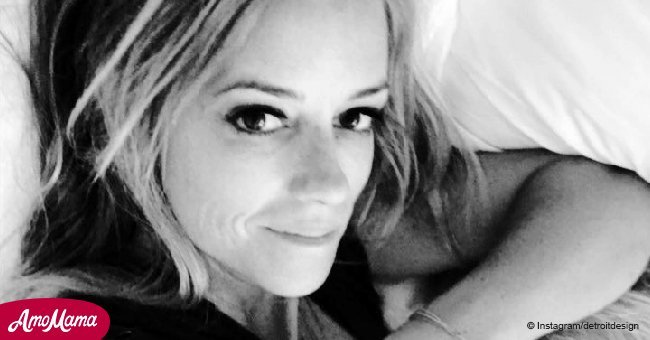 41-year-old HGTV star faces backlash for breastfeeding her nearly three-year-old son
While some celebrities are reserved when it comes to their parenting choices, most of the time, they want to share what they're up to.
Considering this, it seems that Nicole Curtis is in the latter group, as she is now trying to defend herself on social media.
According to Closer, the 41-year-old HGTV star took to Instagram on Monday, April 2, 2018, to shut up online haters criticizing her decision to still breastfeed her son.
They imply that breastfeeding her nearly three-year-old son, Harper, during her ongoing and messy custody battle with the child's father, could be alienating.
She claimed that she was getting bashed on People for extended breastfeeding and 'accused of alienating a father,' again.
The star also tried to raise awareness to mothers out there to not hide and not be ashamed of breastfeeding their children.
'I'm posting this and I'm saying, mamas out there in similar situations, DON'T HIDE. It is one hundred percent natural to still nurse your child, your body was made for it,' she captioned a picture of herself in labor.
Curtis explained to her fanbase that mothers that won't enjoy the support of a man by their side should form a support group for themselves.
She shared her own story, claiming that she endured more than 13 hours of labor without the support of the child's father.
'Note, no supportive, excited father and that's okay, but any woman who goes through this moment alone and then gets accused of "alienating." May the Dear Lord grant you grace and patience,' she wrote.
The star also ranted about some opinions on her choice, claiming that some followers recommended her to 'pump her milk and put it in a sippy cup,' which she firmly disapproved.
Curtis then accused People one more time and asked media outlets out there to post more articles 'cheering on moms that are in these situations.'
Please fill in your e-mail so we can share with you our top stories!