Fergie is seen with her 4-year-old son during a recent outing. They have striking similarities
The 43-year-old singer took some time to have a mother-son bonding with her son this Easter Sunday.
Fergie took her four-year-old son, Axl, to an Easter bunny party and they couldn't be more sweet and adorable. Daily Mail has the deets.
The doting mother took photos with her cute son while she sat on a white rabbit's lap and Axl was sitting on her. The little boy even found a sky blue egg and held it up during the photos.
Fergie chose to stray away from the sweet, colorful hues that come with the spirit of the holiday as she was garbed in an all-black ensemble. Her outfit included a pair of skinny jeans, top, leather jacket, bonnet, and gloves—all in black.
To match Axl's blue racing jacket, she opted for a black and white checkered purse. To see photos, check the Daily Mail article.
Axl, who bears some striking resemblance to his famous mother, was spotted playing with a long plastic sword and not just dyed eggs and candy.
Fergie shares custody of the four-year-old with her former husband and the boy's father, actor Josh Duhamel. Both Josh and Fergie announced their separation in September of last year. They were married for eight years.
The actor remains supportive of his ex-wife though as he just did when Fergie messed up on her alternate and creative version of The Star Spangled Banner at the NBA All-Star game in Los Angeles in February.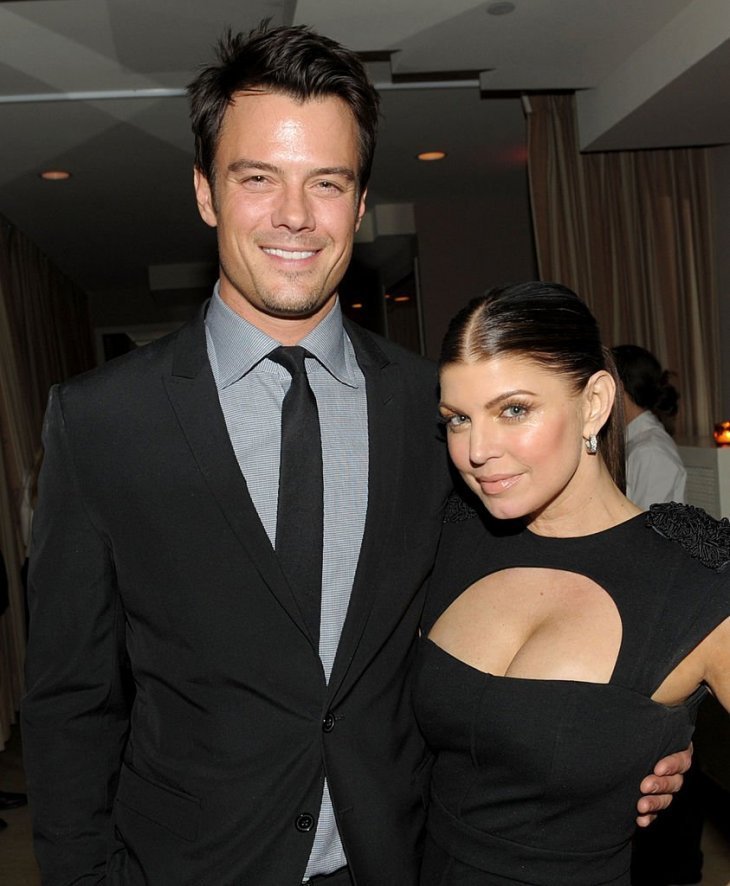 He showed support for his ex-wife and sent her flowers. In an interview with Ellen, he disclosed that he told the singer:
"I just want you to know I got your back girl, I'm with you, I'm on your side."
Share your thoughts with us on what you think of Fergie and her son's outing in the comments!