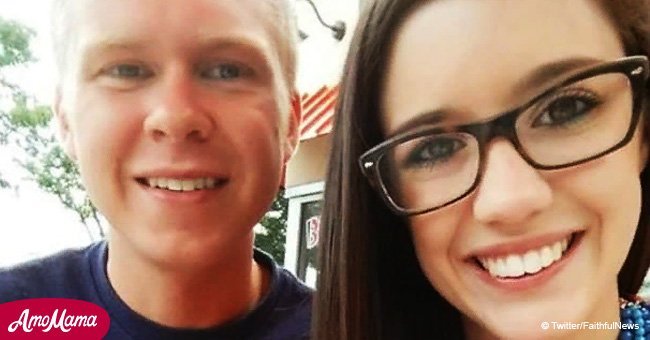 Case of aspiring pastor who stabbed his Sunday school teacher wife to death: new details emerge
The 29-year-old Michael Phelps was charged with murdering his wife. He had no memory of the crime and pleaded not guilty.
During the early morning hours of September 1, 2017, Michael Phelps from Raleigh, North Carolina called 911 to report the death of his wife, Lauren Hugelmaier Phelps.
As reported by People, Michael told emergency responders that he found her dead on the floor when he woke up from a deep sleep. He was covered in blood.
He also added that "there's a bloody knife on the bed, and I think I did it." Michael claimed to have taken a cough syrup before going to bed.
"I took Coricidin Cough and Cold because I know it can make you feel good. A lot of times I can't sleep at night. So I took some."

Michael Phelps, People, April 3, 2018.
Michael was arrested and charged with murder in the first degree and has pleaded not guilty. Since the case went public, more details have emerged.
According to the court documents, the couple had quarreled over finances in the days leading to Lauren's death. She was planning to leave Michael.
The aspiring pastor 'was spending more than the couple made,' and Lauren had to implement 'drastic steps' to curb her husband's spending habit.
It was also revealed that Michael was obsessed with the movie American Pshyco, and had posted scenes from the film on his Instagram account.
In some of the photos, he was dressed as the main character and confessed to a friend that he was curious about what it would feel like to take someone's life.
His lawyer refused to comment and said there was "a lot to this story I believe that will be told in future." He urged members of the community to refrain from jumping to conclusions.
Please fill in your e-mail so we can share with you our top stories!