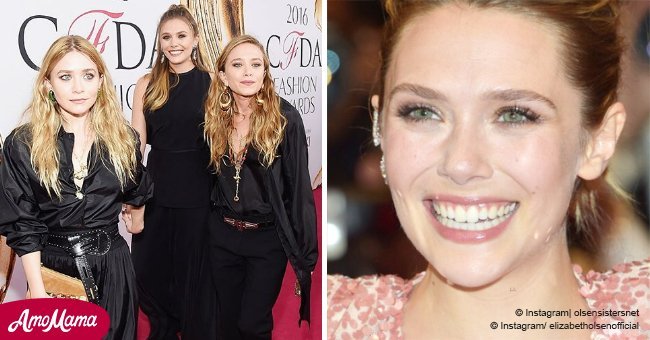 Elizabeth Olsen on taking her sisters' role to play Michelle Tanner on 'Fuller House'
The Olsen sisters are famous for their beauty and their talent and have always been at the center of rumors and speculation
The three most beautiful siblings in Hollywood are inarguably the Olsen girls: Mary-Kate, Ashley, and Elizabeth Olsen, reported ET Online on the 3rd of April 2018; but the youngest sister may yet take the prize as the most successful of them all.
The two eldest, Mary-Kate and Ashley, are twins and they made their acting debut as infants playing Michelle Tanner on the television series Full House.
Full House chronicled the life of the Tanners: a one parent family headed by a widowed father, Danny Tanner, who asks his brother-in-law Jesse Katsopolis and his best friend Joey Gladstone to help raise his three daughters with hilarious and often disastrous results that somehow always worked out alright at the end.
It was the youngest Tanner daughter, Michelle, that provided the Olsen twins with their break into television stardom. From then on, Mary-Kate and Ashley became popular in the preteen market and starred in several vehicles for their 'terrible twin' image up until the early2000s.
After that, the sisters concentrated their energy and their interest in the fashion world, especially in the design and creation of fashion brands.
Now the Hollywood grapevine is bruiting it about that Elizabeth Olsen has been asked to play a grown-up Michelle Tanner on the new Full House.
Elizabeth, 29, has categorically denied it, explaining that she has never even seen an episode of the original series. She was most recently seen in MARVEL's Infinity War where she reprised her role as the powerful and sensual Scarlet Witch.
This is her fourth movie for MARVEL, starting in 2014 with Captain America: The Winter Soldier, Avengers: Age of Ultron, and Captain America: Civil War.
Elizabeth Olsen has an impressive career in major movies and is on her way to superstardom, and may yet outpace her older sisters.
Please fill in your e-mail so we can share with you our top stories!