'Alaskan Bush Family' clan's son Noah is reportedly ready to expand his family with new member
The estranged family member recently announced his and his fiance's intention to have kids soon. 
Set to marry later this year, 'Alaskan Bush People' estranged son Noah Brown and his fiancé Rhain Merrill are reportedly looking forward to having babies immediately.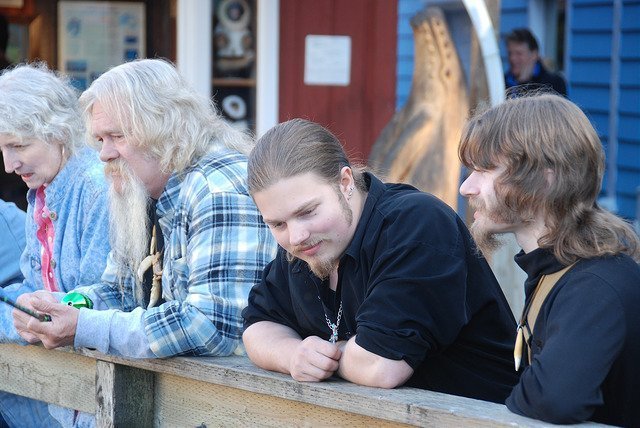 During their pre-wedding meet and greet for fans held in Coeur d'Alene, Idaho on March 31, the couple revealed to the less than 20 people who attended their celebration that they wished to have babies soon. A source for Radar Online confirmed this information and even added that the couple said they wanted to have a total of three kids.  
Apart from their baby plans, the couple also shared details about their wedding day including what Noah would be wearing and the fact that Rhain already bought her dress. They also reportedly requested for donations for their honeymoon and plan to welcome strangers to their wedding. 
Not invited to their pre-wedding event and possibly their wedding which they intend to hold in the same town in Idaho were Noah's parents and his siblings. As most fans of 'Alaskan Bush People' know, Noah has been estranged from his family for a while now. Apart from his own strained relationship with his clan, his fiance Rhain is allegedly at odds with Noah's younger sisters Rain and Snowbird.  Since abandoning his family, Noah has been living with Rhain in Colorado and hasn't appeared on his family's Discovery show.