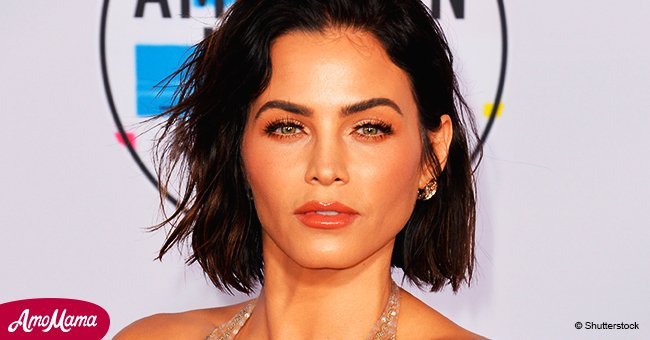 Jenna Dewan reportedly suffered from bitter fights and jealousy right before split announcement
Their marriage was far from perfect according to Jenna. The problems that led to her separation from Channing Tatum are now revealed.
Channing Tatum and Jenna Dewan shocked the world on Monday, April 2, 2018 when they jointly announced their split in identical statements they each posted on their Instagram pages. After a nine-year marriage, the Hollywood pair revealed they "have lovingly chosen to separate as a couple" despite the fact that they had so much love for each other. They wrote,
"We fell deeply in love so many years ago and have had a magical journey together. Absolutely nothing has changed about how much we love one another, but love is a beautiful adventure that is taking us on different paths now."
Fans reacted in disbelief having witnessed the sexy pair often gushing about each other in social media. It seemed unimaginable that one of Hollywood's celebrated couples actually had a far from perfect marriage. And perfect it wasn't according to Radar Online's latest report after unearthing the real reasons behind the demise of their marriage - bitter fights and jealousy.
According to the publication, the couple's disagreements eventually led to their parting of ways. For one thing, since the birth of their daughter Everly, now 4, Channing was very open about wanting more children but Jenna was reportedly hesitant seeing that she had to give up her career to take care of their daughter full time. With her 37-year-old husband constantly travelling for work, she found herself tending to their parental duties on her own and the thought of having more children would mean even less time for herself.
Moreover, it was reported in 2015 that Jenna, 37, became tired of being a housewife while her husband was mostly away filming. A pal revealed to Star,
"Channing makes more than enough to support them, and he really doesn't want Everly being raised by nannies."
However, Jenna didn't appreciate having to give up her life to tend to their child alone.
"Jenna can't stand it when Channing suggests that she be the one to stay home. She might make less, but that doesn't mean she should call it a wrap on her career."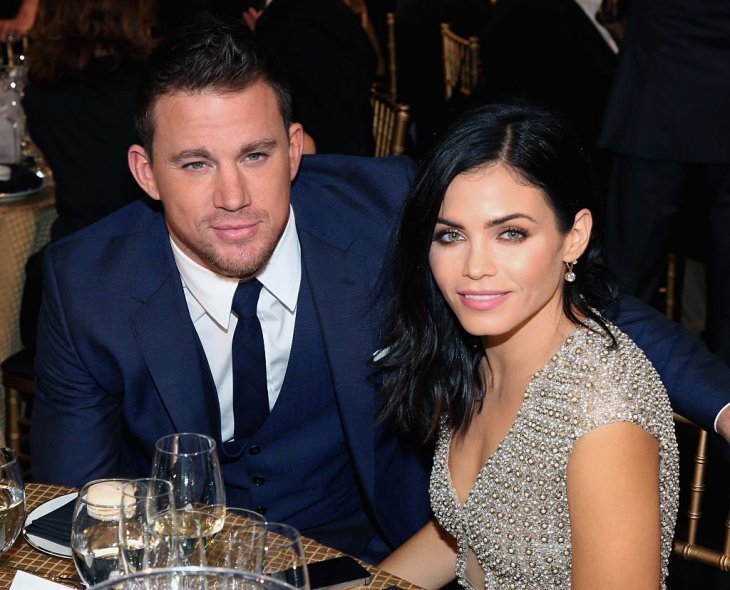 Source: Getty Images / Global Images of Ukraine
Source: Getty Images / Global Images of Ukraine
By 2017, their problems allegedly worsened with jealousy rearing its ugly head into their marriage. Having started out as equals when they met in the movie 'Step Up' in 2006, Channing's sudden success posed as a threat to Jenna who reportedly became tired of playing the supportive wife. A source for Star then disclosed,
"Her role these days is essentially looking after their daughter, Everly, and she's really starting to panic over her languishing career while she watched Channing churn out critically-acclaimed performances."
According to a source for OK! in December 2016, Jenna hoped Channing would cut down on work and just do one movie a year. She was willing to have another baby if he agreed to make sacrifices like her.
But Jenna's pleas seemed to have fallen on deaf ears as the two were practically living separate lives because Channing never turned down a role and would often be away. It wasn't even possible for Jenna to join him in his frequent trips with their daughter already in pre-school. The ball was essentially on Channing's court if he really wanted to keep his family together.
Despite his absence, Channing was always very vocal about what a "supermom" his wife was. He even admitted she would spend "every single second of every single day" with their daughter.
But his acknowledgement and appreciation didn't seem to be enough for Jenna who also had to deal with the consequences of having a Hollywood sex symbol for a husband. With girls throwing themselves at Channing, it didn't help that he would respond with flirtatious behavior even with his wife around.
But Jenna "isn't stupid," a source told Star in 2017. In fact, when Channing had to be in Vegas to promote 'Magic Mike Live', she insisted to join him and even requested for a family friendly hotel where she could tend to their child and cook meals for the them. And it proved to be a good move as Channing was religiously home in time to eat with them every single day, according to the source.
It was never a perfect marriage according to Jenna who told reporters this year,
"We're not perfect! Are you kidding? We fight like other couples, we disagree about things, we have days when we don't really like each other."
Apparently, theirs was a regular marriage that had its own problems. Unfortunately, their troubles became too tough to handle prompting them both to end their marriage while they still had enough love and respect for each other. And now that they finally admitted to the world that it's over, it may take a while for fans to recover from this unexpected twist. But just like any Hollywood marriage that failed, this too shall pass.
Please fill in your e-mail so we can share with you our top stories!