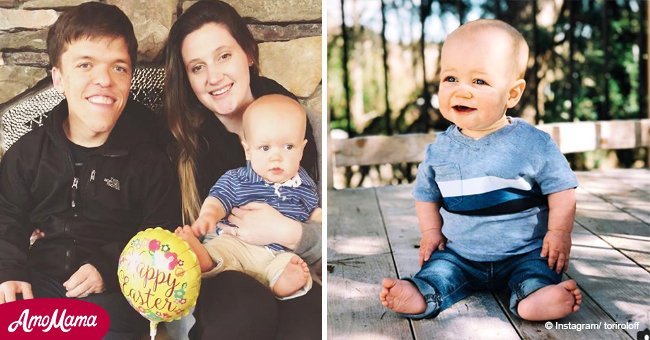 Zach Roloff fears his 'dwarf' son Jackson will face lifelong health woes
Months after his son was born, the episode showing that time has finally been aired.
Zach and Tori Roloff welcomed their son Jackson in 2017, and when they did, they were told that Jackson is also a little person like his father.
As reported by Radar Online, Zach is concerned over his son's health, knowing all the issues that he faced while growing up.
"We don't want to over react and panic just because he is a little person," Zach admitted. "I had so many health issues growing up, and if he has to go through what I did, it's going to be hard."
The 27-year-old Little People, Big World star admitted that during his childhood he faced things like leg straightening surgeries, and recurring ear infections, just to name two of his many health struggles.
But even if their son does face countless health problems, the couple are determined to take things one day at a time.
"Right now doctors rarely see anything in newborns," Tori said. "It's usually 'come back in three months,' then 'come back in six months' to see how he's growing. But right now Jackson… he is perfect. We are so blessed."
With Father's Day just around the corner at the time, and tensions were bubbling high in the family as Zach's divorced parents, Matt and Amy Roloff, were vying for everyone's attention.
Matt decided to host a Father's Day get-together for the family, from which he barred Amy from attending. He then backtracked to claim that it was only for the dads, despite his son's wives Tori and Audrey also in attendance.
Instead, Amy made other arrangements to see Zach for Father's Day on a separate occasion. She and her new boyfriend, Chris Marek, paid a visit to Zach and Tori at their new home.
It was the first time that Marek had seen her children on their territory, and Amy was anxious for everything to go smoothly. Fortunately it did, as she prepared some spaghetti while Marek helped Zach pick out a new patio set.
Please fill in your e-mail so we can share with you our top stories!