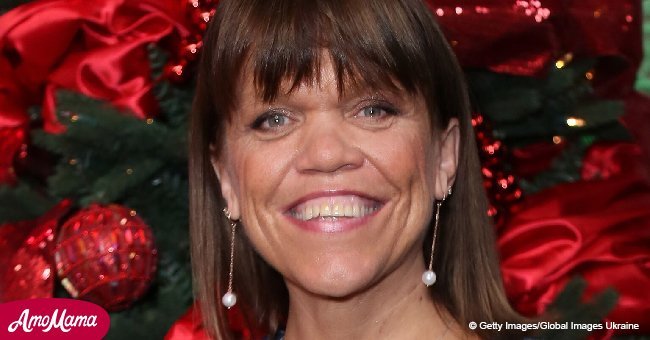 'Little People, Big World' star Amy Roloff worries fans with a recent statement on her future
The former husband and wife are currently at a rough patch as they are figuring out their current living situation.
The Little People, Big World family matriarch recently revealed that the future is uncertain for her when it comes to her staying within the premises of the Roloff Farms.
Pop Culture shared that Amy had been living on the farm since 1990. Although, with her divorcing Matt Roloff, Amy might have to rethink her current residency situation.
Matt and Amy finalized their divorce in 2016. They have been both living on the farm and working together as business partners since then.
The two have moved on relationship-wise. Amy is currently dating Chris Marek and Matt is in a relationship with their farm manager, Caryn Chandler.
The season premiere of Little People, Big World, which aired on April 3, 2018, showed that Amy is no longer sure if she still has a place on the farm.
Amy admitted to Marek that there have been times that she had thoughts of leaving the place she had called home for so many years.
Talking to the cameras, she said, "I definitely have a lot of uncertainty going on in my life, and yeah, I'm not sure how long I'll be here at the farm. Matt and I are both here, we're existing, but we may just decide we don't want to do this anymore. I don't think it's very clear yet."
The former pair previously decided that they will continue to live together on the farm in separate houses, but Matt recently said in a teaser for the future episodes on the show that he might want to talk about their living arrangements once again since it had somehow become a problem with his relationship with Chandler.
Matt was shown asking Amy if she could possibly move into a smaller house, Amy resisted.
Even though Amy seems to be disagreeing now, but we still don't know what will happen in the future for the former couple.
Please fill in your e-mail so we can share with you our top stories!