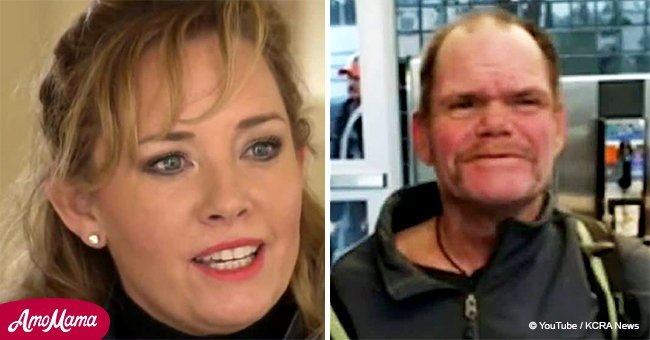 Woman noticed homeless man and asks him what he wants for Christmas
This woman went out of her way to help a perfect stranger make his Christmas wish come true.
Jody Revak had regularly seen Alan Duffany, a homeless man on the streets of Sacramento, as she drove around the city. She would often stop and give him change. But for Christmas she wanted to do one better than small change.
As reported by Good Inside Us, when Revak saw Duffany in early December 2017, she decided to stop and ask him what he wanted for Christmas.
She had likely been expecting him to ask for a new coat or a warm meal, but he instead decided that he would be honest with her and tell her his greatest wish for Christmas.
While Duffany had been living on the streets of Sacramento, he was originally from Tennessee, and his sister still lived there. For Christmas, he wanted nothing more than to see his sister.
Surprised by his touching request, Revak told Duffany that she would make it happen. Her response left Duffany in tears.
When Revak returned home, she contacted a friend, Stephanie Rice, to help her make Duffany's dream come true.
The two woman then told Duffany to meet them at the Greyhound Bus Station. When he arrived, they handed him a paid-for ticket to Sneedville, Tennessee, the town where his sister, Rose Cooper, lives.
Before he climbed onto the bus, the women also handed him some new clothing for his holiday.
The smile on Duffany's face as he waited to board the bus was all the confirmation that Revak needed to know she had made the right decision to help him.
Cooper took to social media to thank Revak and Rice for their generosity, calling the two women "angels" for their good deed.
"I don't think anybody should be alone at Christmas," Revak said. "And if I could make one wish, I'm grateful that I could."
Please fill in your e-mail so we can share with you our top stories!