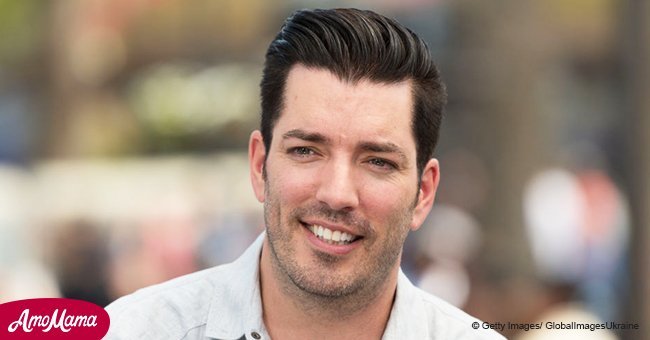 'Property Brothers' star Jonathan Scott fires back after being smashed for his gun control stand
He took to social media to respond to all the negative comments he had received.
Property Brothers star Jonathan Scott's support for the March for Our Lives movement post received backlash, according to Country Living.
HGTV show's star reacted with a strong message for all the negative comments his social media post received about the gun control debate.
In response to the trolls, he posted a video on his Twitter account on March 25, 2018. He said he was forced to reply to "the unwarranted negativity from certain individuals."
The video lasts a little over two minutes and the reality star said that negative comments give him "a pit in the bottom of his stomach."
He begins his tirade saying that if talking about protecting the nation's children and supporting their right to free speech offends people, he feels sorry that they feel the rights are only for the privileged few.
Reports suggested that Jonathan was referring to the comments he received after he posted a photo on Instagram showing his support for the #MarchForOurLives movement.
He continues the video saying people who get offended when he speaks of equality, respect, and understanding being the only way to make the society stronger, are the ones who harbor pain and resentment inside them.
He says that he looks for the good in all people and that those who believe in God, or in their country, or in the family, have one thing in common and that is they stand for something greater than themselves.
"Let me give you a little advice that my mom gave me 37 years ago. And that's if you don't have something nice to say – keep it to yourself."
Jonathan Scott, Twitter, March 25, 2018.
He wants his social media pages to be safe space for people to come and be inspired. Though he sees both constructive and less-than-constructive feedback, he has been seeing a lot of negativity lately.
He reminds his followers that the hurtful words they post are not only read by him but also families, children, and even his own mother.
His intention was not to promote an agenda or force his opinions on others but to have a conversation, according to Jonathan.
He urged people to set aside their biases, their preconceived notions, and their frustration and to join the conversation with an open mind.
He ended his video by saying he wants everyone to "come and enjoy the experience" of his posts, but also sent a strong message to the hateful people, saying they were no longer welcome.
Please fill in your e-mail so we can share with you our top stories!