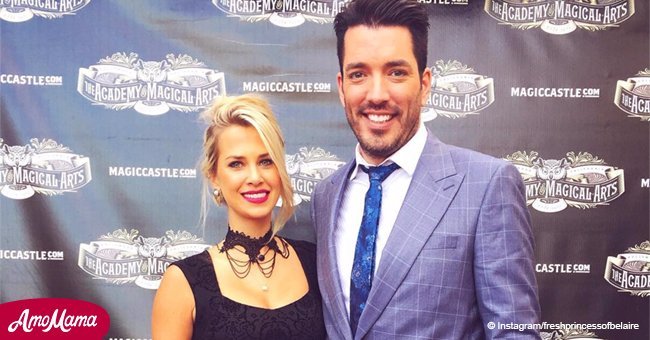 'Property Brothers' star Jonathan Scott announces break up from his girlfriend of 2 years

Relationships are not easy to maintain, and those who believe that they are couldn't be wronger. It takes a lot of effort and will to keep a relationship strong.
Jonathan Scott, half of the Property Brothers duo, learned that the hard way. Recently, on Friday, April 6, 2018, the TV star took to his Instagram page to announce that he and Jacinta Kuznetsov had split up.
The couple met back in 2015 and they quickly fell in love. He was attracted to her passion for human and animal rights and she was infatuated by his easy-going personality, as reported by Closer Weekly.
Scott shared his thoughts with his fans and followers and revealed that, even though the relationship had come to an end, they would never lose the memories that they shared.
"We grew to respect each other fiercely and know that will remain unchanged for the rest of our lives. Sometimes life takes you on unexpected paths and those paths aren't always in the same direction."
Jonathan Scott, Instagram, April 6, 2018
According to the source, the Property Brothers star claimed that there was drama between them, nor jealousy or hate. He and Jacinta didn't feel sad over the end of their 2-year relationship because they remembered how happy they were.
It is a given that life doesn't always work out, and they both realized that they had to move on from a situation that wasn't good for either of them. That is why they chose to remain friends.
As reported by Closer Weekly, Kuznetsov is currently a development producer at Scott Brothers Entertainment, but she will continue to work with Scott despite the fact that they are no longer together.
Kuznetsov also took to her Instagram page to address the situation. She said that they were going to continue to be a part of each other's lives and never stop planning the greatness that they can create in this world.
Please fill in your e-mail so we can share with you our top stories!