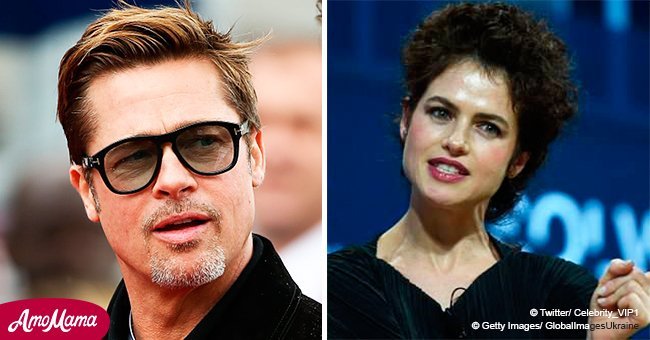 Brad Pitt is rumored to be dating an MIT architecture professor for the past 6 months
It's been rumored that Brad Pitt could be dating a new woman. The two have said their relationship is professional but they failed to reveal that they might have known each other for longer.
An Instagram picture from November 28, 2017, shows that Pitt had visited the woman at the time. Hollywood Life stated that the picture meant the two could've known one another for 6 months.
Recent reports suggested that Pitt, 54, has been getting to know MIT professor, Neri Oxman, 42. An Instagram picture has surfaced that hints that the two may have known each other since November 2017.
The two started a friendship after they met through an MIT architecture project. The image was posted by MIT student Kathy Camenzind back last year.
In the picture, Pitt is seen posing with six women but Oxman wasn't one of them. The image was taken at the school when he visited the professor.
It's possible that they may not have yet been romantically involved back then but this new information makes one wonder if the two were just starting out. A few days ago, a source told Page Six that the pair had been hanging out a lot lately.
"Brad and Neri instantly hit it off because they share the same passion for architecture, design, and art."
A
Page Six
source,
Hollywood Life
, April 9, 2018
The source said, "This is best described as a professional friendship. Their friendship has not turned into romance … as both are cautious and this is, again, more of a professional friendship, but Brad is very interested in spending more time with Neri, she is fascinating."
Whether they are dating or not, it's good to hear that Pitt is getting to know someone after his divorce.
The separation is set to be finalized in a few weeks. Oxman is a brunette beauty that works at the MIT Media Lab.
There she directs the Mediated Matter group, which she founded. She was previously married to Argentine composer Osvaldo Golijov.
The professor is also an artist and some of her pieces can be seen at places like Boston's Museum of Fine Arts and Vienna's Museum of Applied Arts.
Please fill in your e-mail so we can share with you our top stories!