Missing 10-month-old who was lost by his granny was found safe and sound
A family's anxious terror ends with the report that a vanished baby has been found.
An Amber Alert was emitted by police authorities as a frantic nation-wide search for missing baby-boy Noah Florvil commenced on the 9th of April 2018.
Noah, just 10 months old, was reported missing in Miami Springs Florida, FaithFamilyAmerica reported on the 10th of April 2018.
The alarm was raised by Noah's grandmother, Neteisha Starling, who had come to Miami to fetch the child who resides with her in Broward County.
It is presumed that the child had been with his mother, in her apartment in the Liberty City section of Miami. According to reports filed with the Miami-Dade County Police, Noah Florvil was last seen on April 8th on NW 12th Avenue in the Liberty Square neighborhood. He was wearing a gray shirt, gray pants, and no shoes.
We need your assistance locating the endangered child (Noah Florvil) who has been reported missing since 9:30 p.m on 04/08/2018. pic.twitter.com/5ZvQ1DfshZ

— Miami PD (@MiamiPD) April 9, 2018
"I should've never brought him down here. I feel so bad. I want my baby back. That's all I want is my grandson back. I didn't ask for this."
Neteisha Starling, FaithFamilyAmerica,10th of April 2018.
On arriving at the aforementioned address, the grandmother had found the baby missing and contacted local authorities. An Amber alert for 10-month-old Noah Florvil, described as having black hair and brown eyes, was issued, and the search for the baby began. 
When no trace of Noah was found in Liberty Square, Police focused on locating a possible suspected kidnapper, a woman known only as "Bella."
PLEASE SHARE!

Florida AMBER Alert for Noah Florvil, 10mo B/M, 2'6", 30lbs, black hair/brown eyes, last seen wearing gray shirt & pants near 6600 block of NW 12th Avenue, Miami. May be w/ "Bella", white/hisp. female. Have info? Call Miami-Dade PD at 305-579-6111 or 911. #FLAMBER. pic.twitter.com/3JVIUKqibp

— FDLE (@fdlepio) April 9, 2018
Florida Department of Law Enforcement described this woman as being a heavyset Hispanic with blonde hair with a green streak in the front. She was last seen wearing a purple and pink bra, purple jacket, and black floral-print tights.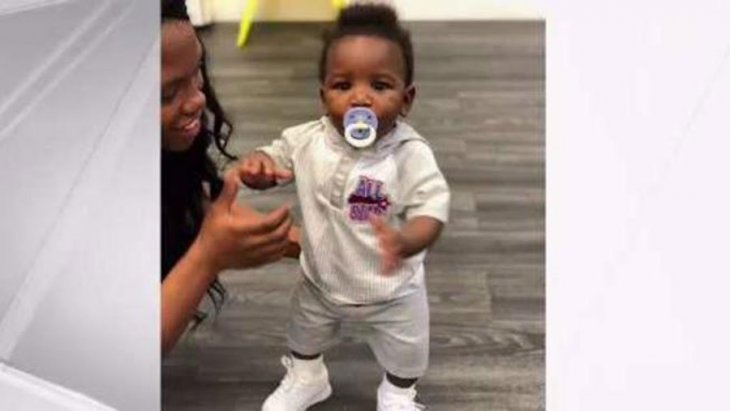 Reports by local authorities had declared that baby Noah has been found, but where and in what circumstances has not been revealed. The child's disappearance, and where he was and with whom is yet to be explained.
The Florida Department of Children and Families has taken charge of the10-month-old Noah until the situation has been clarified, and his safety in his family's care can be guaranteed.