Photos of a mentally disabled woman caring for her child have caused great commotion on the Internet
Thousands of people are now shocked by the heartbreaking images of this disabled mother trying to care for her newborn son.
From the moment she knew she was going to be a mother, this woman's life changed dramatically while trying to give more value to her own existence.
She has been taking care of her lovely baby with the most love and perseverance, even though she suffers from a mental disability and lives in a really poor condition.
According to Viralistas, although she lives in the poorest condition, she never gave up on her natural instinct, which is always trying to protect her baby. 
Journalist Honey Stepie made a post on her Facebook account in which the pictures and a brief story about the mother were shared. Motherly love always trumps anything, no matter the conditions.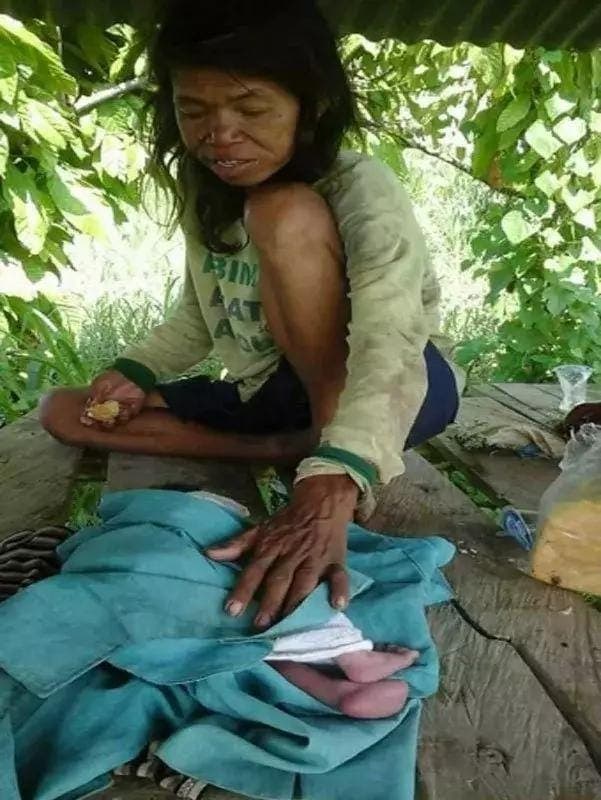 Most people in her condition would have given up on the baby due to not having enough resources to support it, but this woman didn't even consider it.
Although she doesn't have the economic means, neither a "proper" home to live or even the recommended hygiene conditions, she wanted to take charge.
She would like her baby to have a "better life" than the one she experienced, but she also understands that's really hard to achieve from her position.
These pictures had been causing the utmost respect over the internet, with thousands of people asking institutions for this woman to be fully supported.
On the other hand, these kinds of images are there to sensitize the general population about how much do they have and how most people should be thankful.
It's important to realize that many families around the world need much more help, just like this mother, who's trying to survive with her baby although conditions are not good to make it happen.